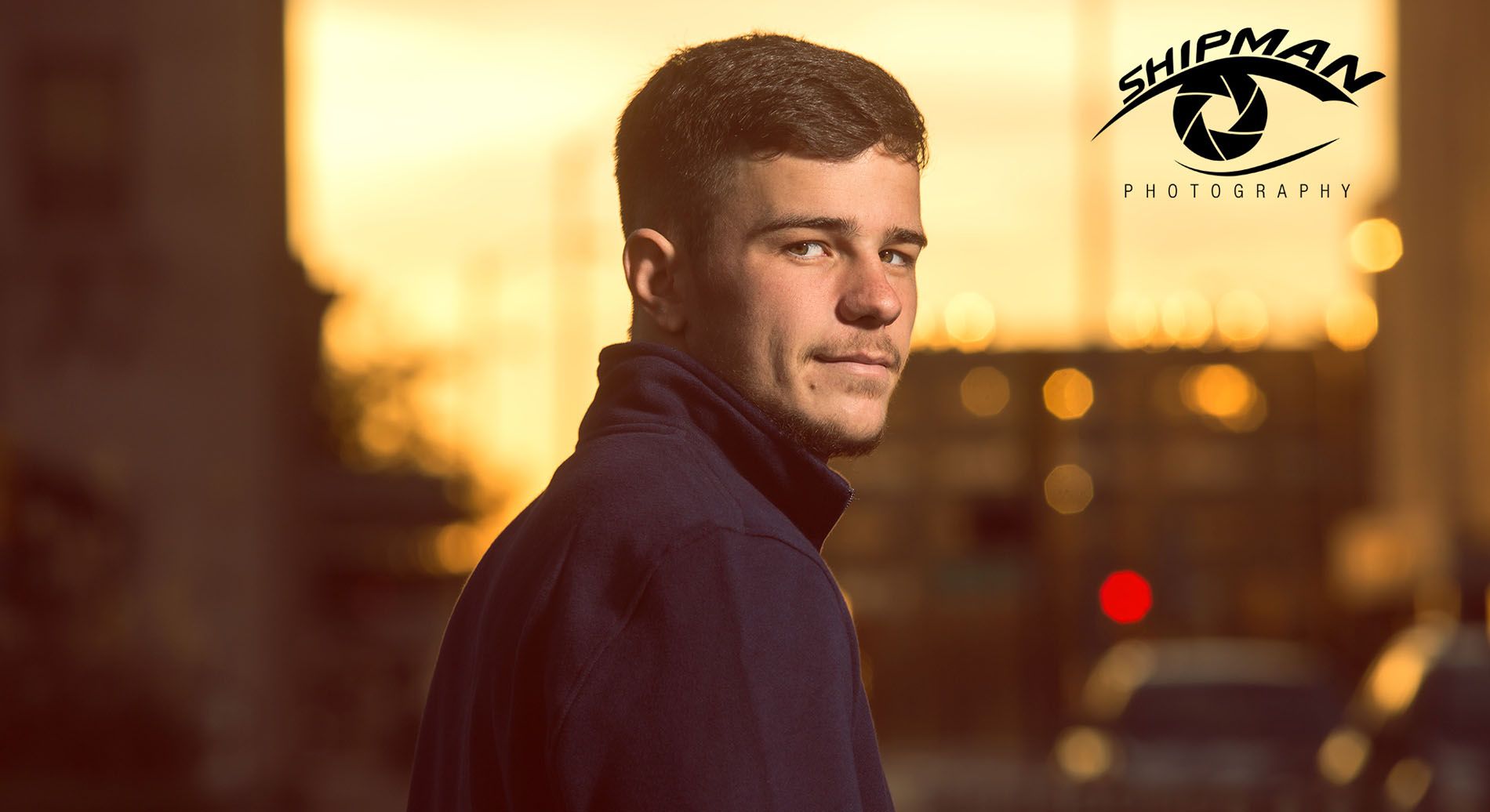 Tulsa area high school senior portrait clients have a lot of choices for quality photography, cheap pictures and affordable senior pictures.   But rarely do clients get as many aspects of their high school lives documented and captured like they do when they choose Shipman Photography to be their photographer of choice.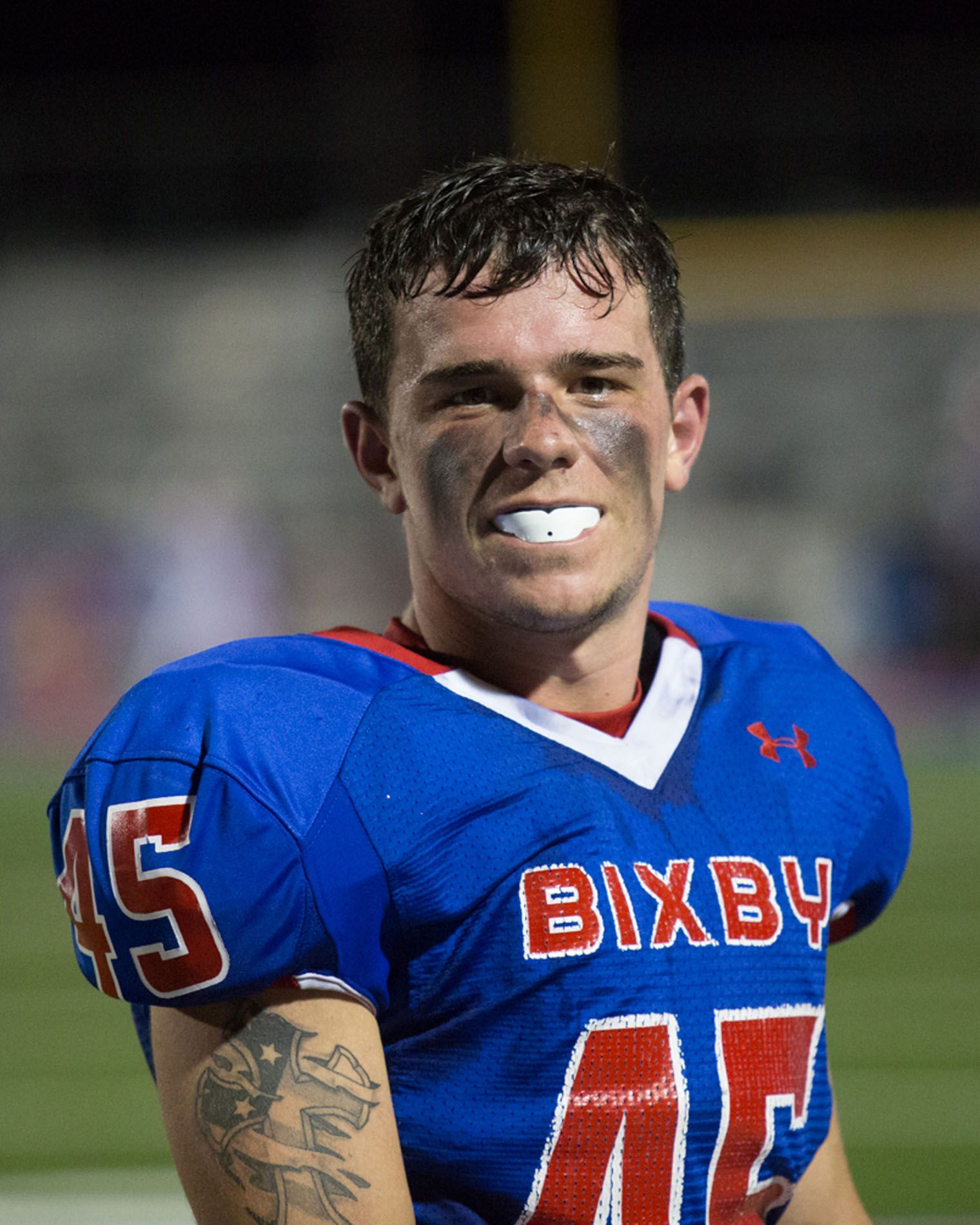 Today we focus on Mr Colyn Farley.   In his case, we have sports action shots from his senior football season at Bixby high school, custom studio composites, a personalized stadium session and a downtown Tulsa portrait session.   And if that's not enough, I'll toss in a few ruby action shots once that season gets under way.  Senior pictures for Mr Farley wasn't just a quick one size fits all session.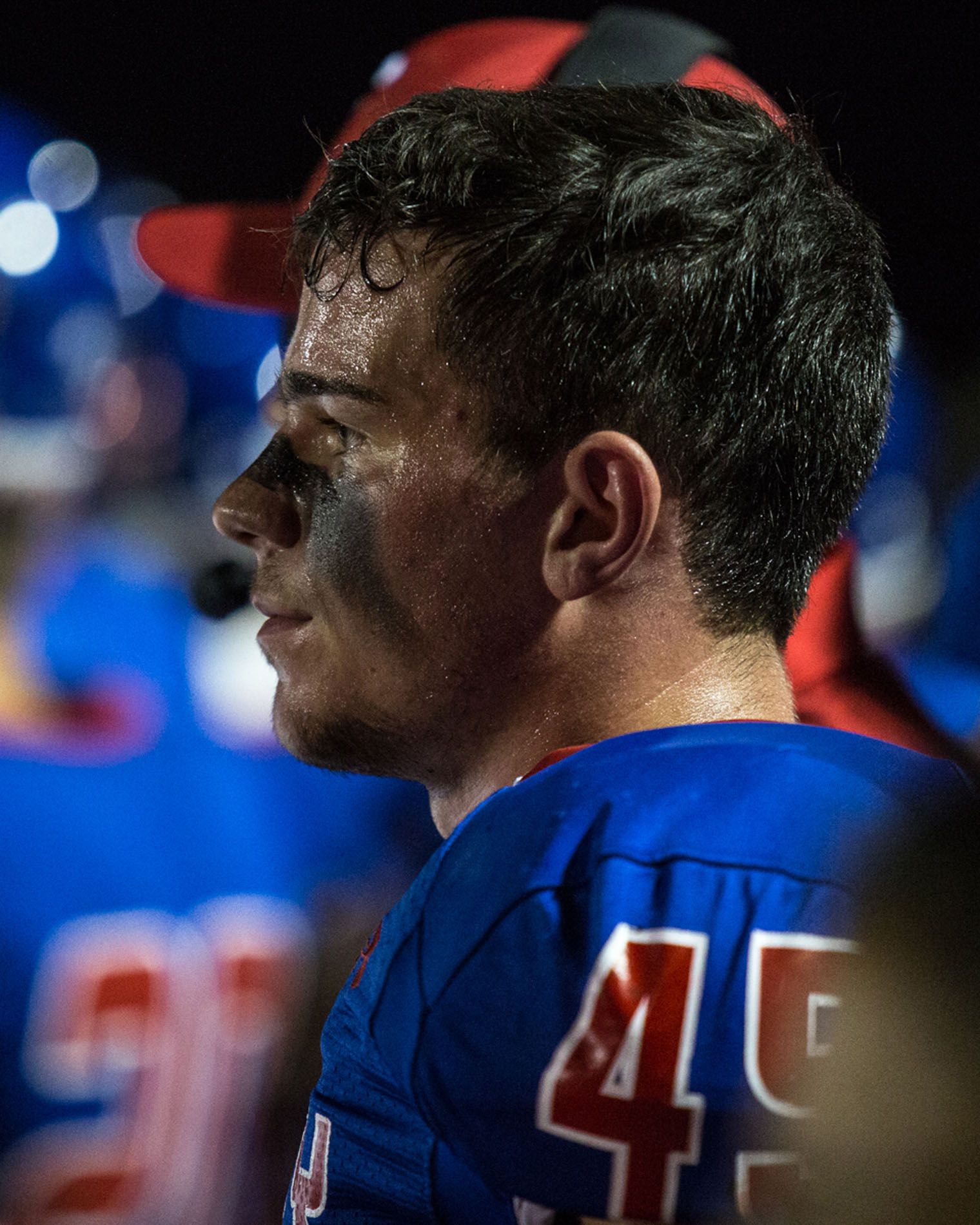 I like Farley. He's a good kid and a lot of fun to hang out with, and just a high quality young man and I know his coaches think highly of him too.   If there's a hole in his modeling game, it's the big cheesy smile – but as most kids know by now, I have a workaround for that, and it's called the dad joke.   Guaranteed to work, even if the jokes are bad (and they are).   Turns out Farley has an awesome smile if you drop the well placed DJ's on him here and there.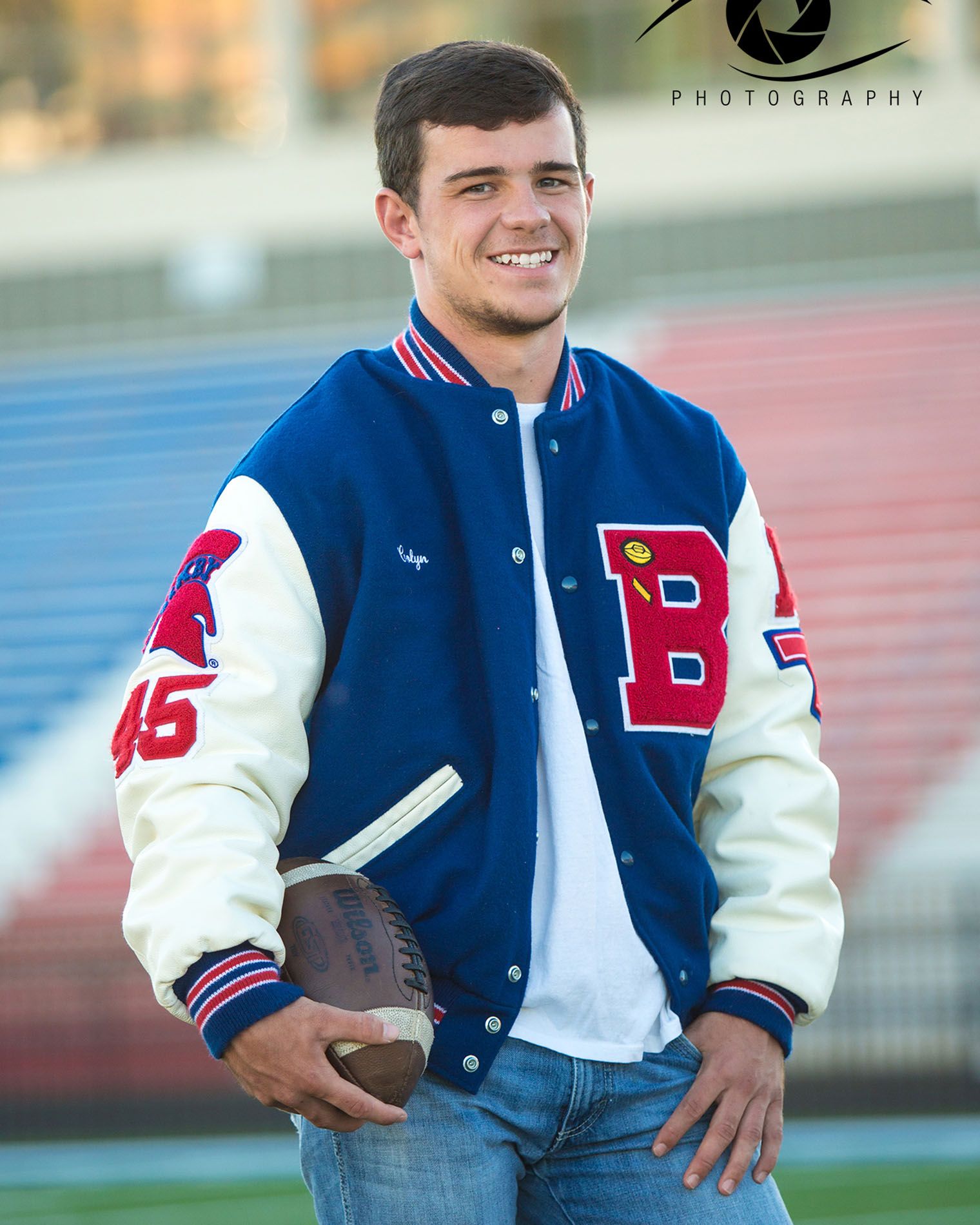 Smiles are great and all, but check out the Zoolander quality "Blue Steel" squinch on this guy!   When it comes to senior pictures for athletes especially, I am a big fan of the serious looks and smirky (subtle) smiles.    And speaking of striking a killer pose, nobody can touch Farley's cowboy hat game.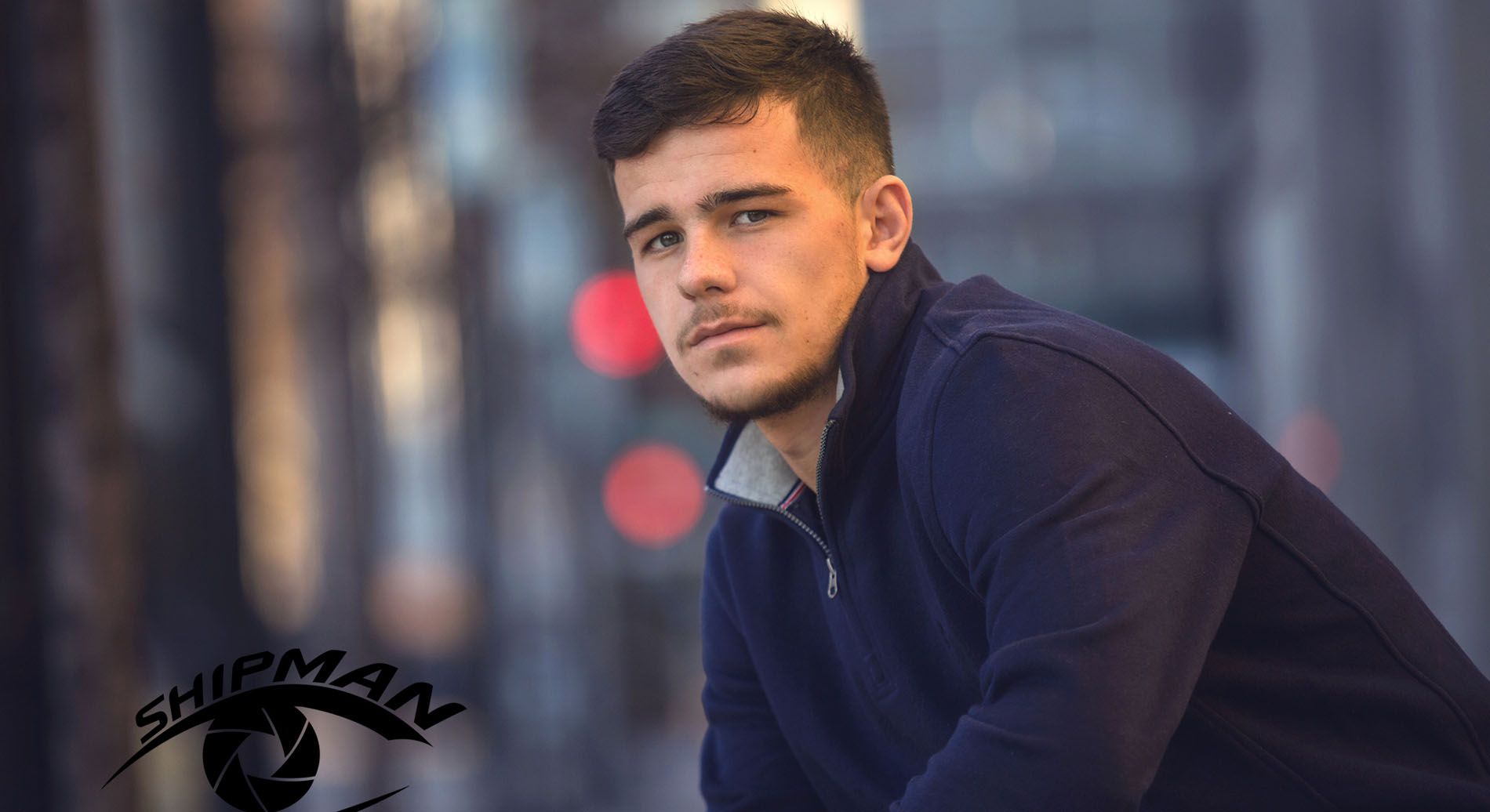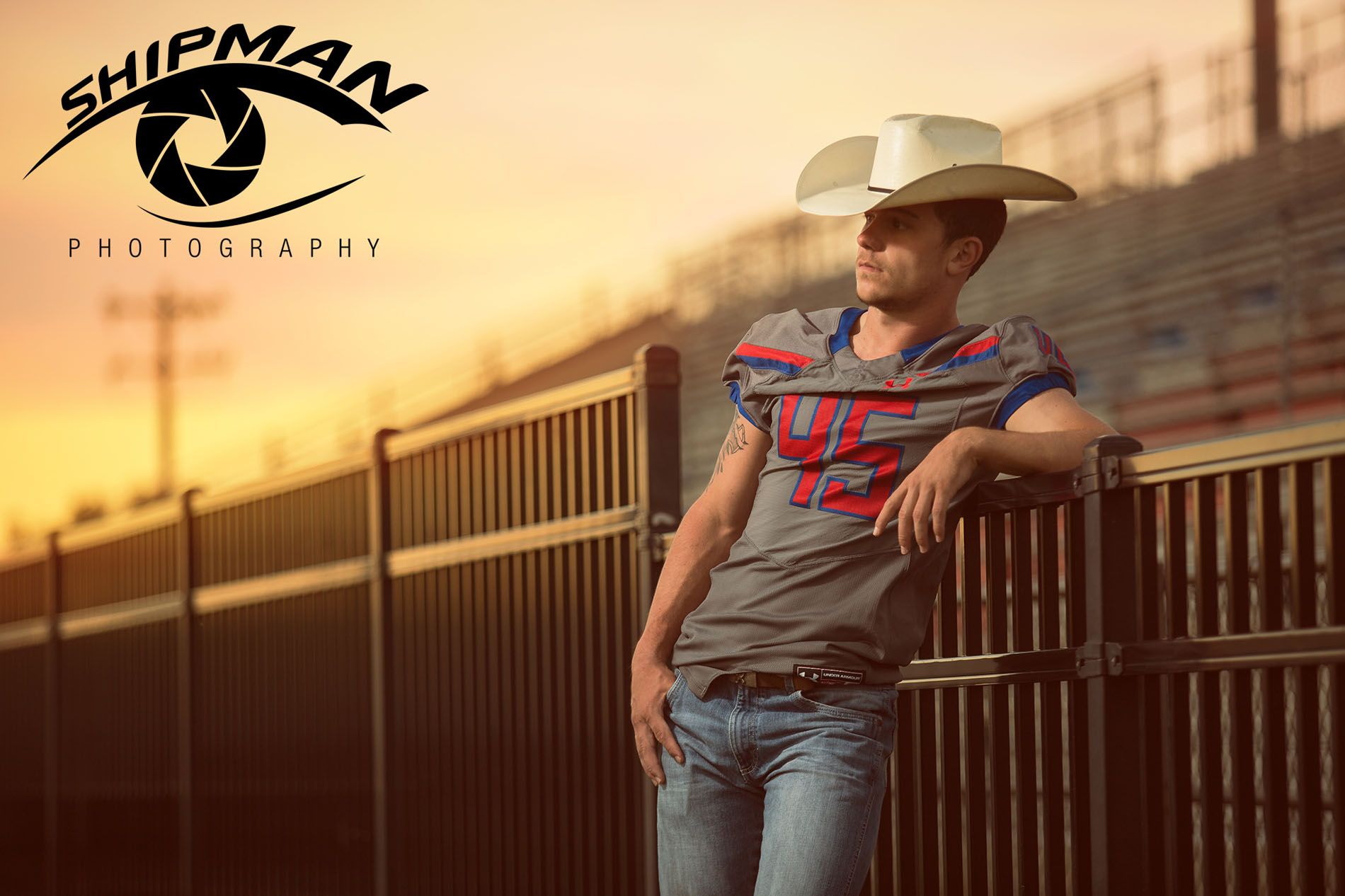 Colyn may be done with his football career, but has an athletic future in college rugby and for now, he's keeping his options open on where he'll play.   Since we had already shot a football specific session on his home field in Bixby, we took the opportunity at the studio to focus on his complimentary championship ring session and get some rugby uniform shots.   For these we used the commercial photography style edge lights and composited him into this digital scene.   The football scene is an individual except from the custom senior poster we shot and designed for Bixby Spartan Football this year.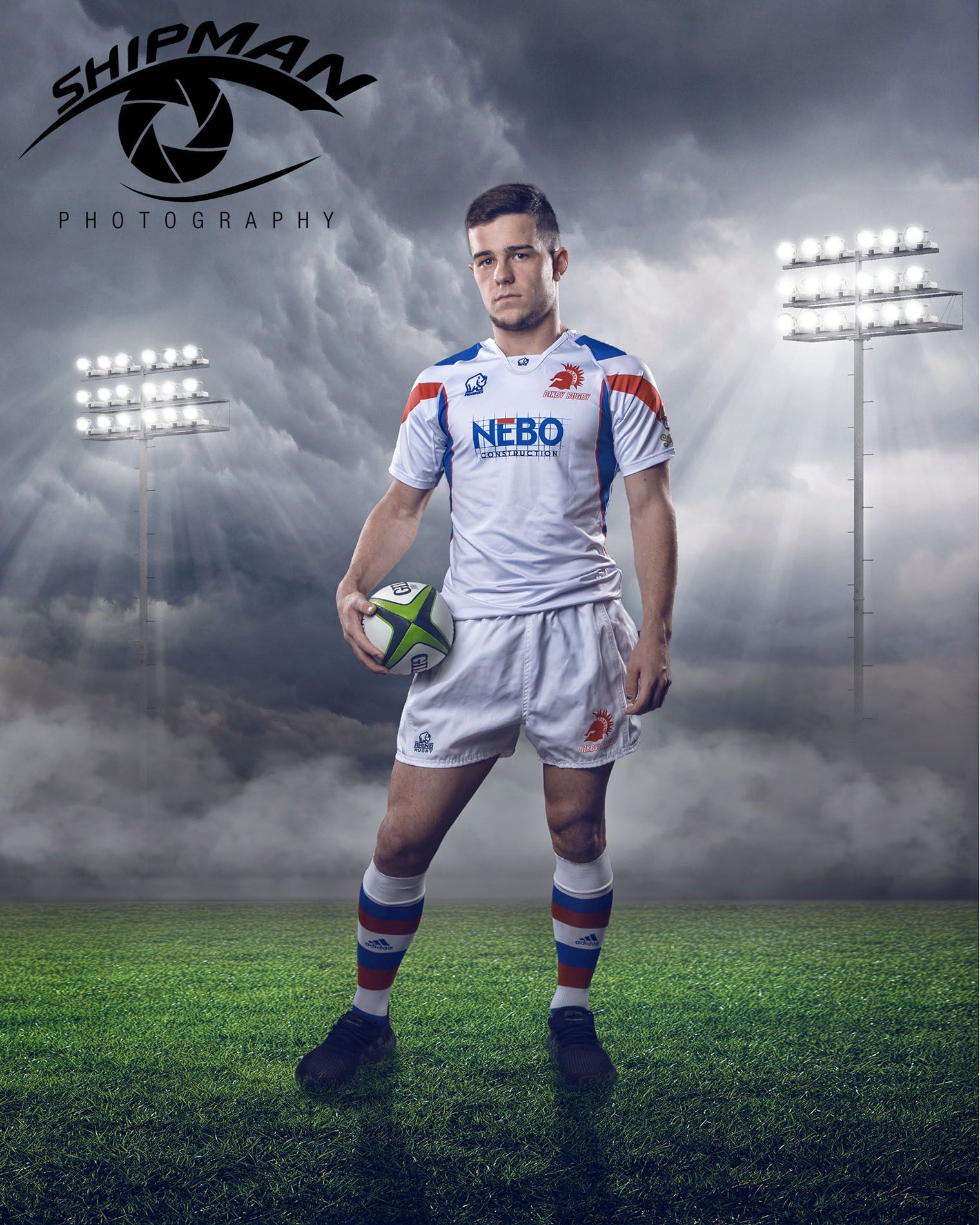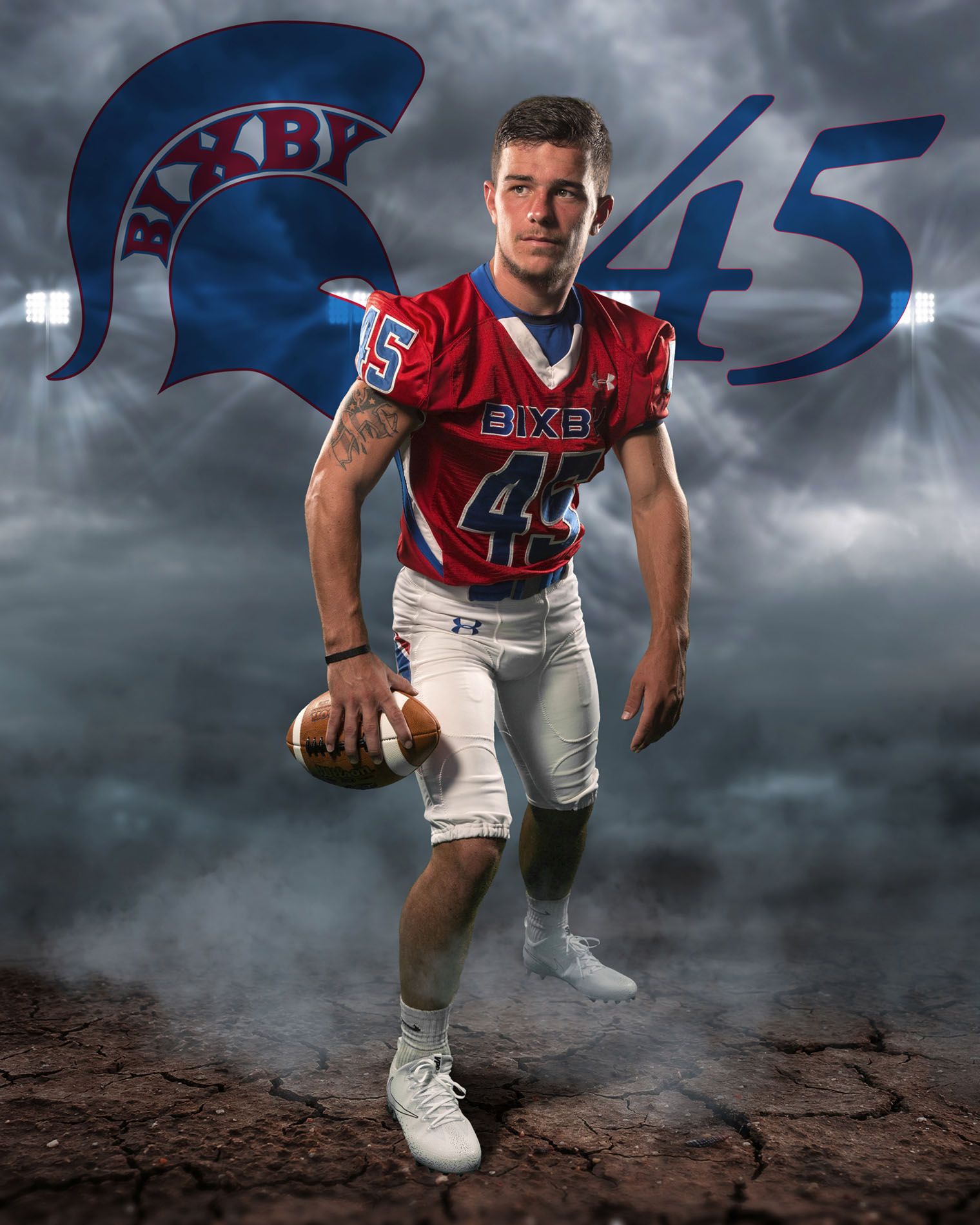 Really enjoyed working with him and we wish him the best in what is sure to be a very bright future.   Thanks Colyn, and thank you also to Kristie and Shane Farley, Colyn's parents. It has been a pleasure getting to know you both and Jennifer and I thank you for trusting us to shoot Colyn's senior pictures!
Gregg & Jen