Colton Tafoya is perfect follow up client to our recent blog about it being a good idea to mix in a suit when doing downtown Tulsa senior pictures for guys.   This cat wears a suit very well, and looks good doing it.
Meet Colton Tofoya, Senior Portrait Client and 3 Time State Champion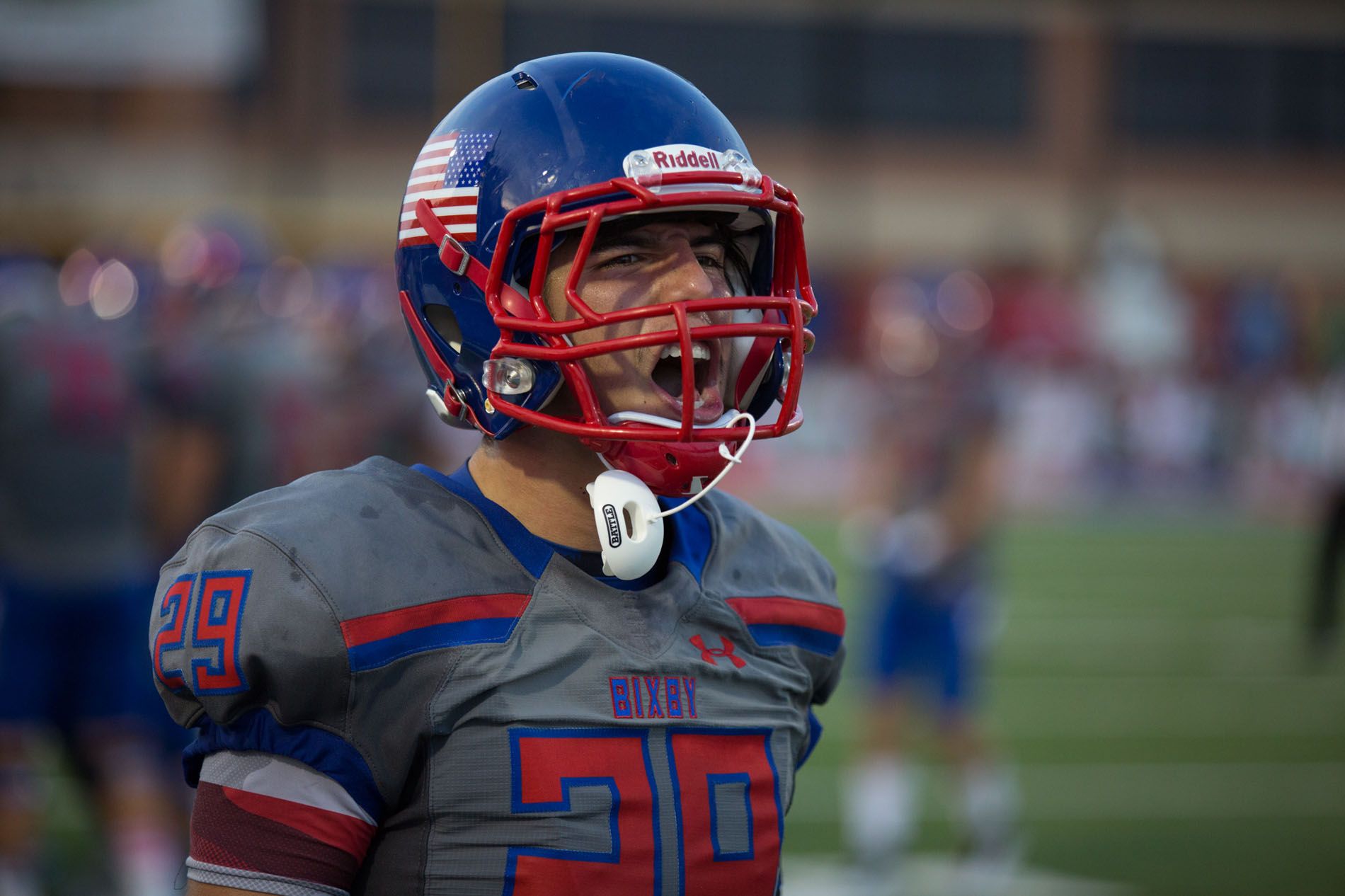 "Tofu" as he is known by his teammates and coaches, was one heck of a good defensive back for the Bixby high school football team. I remember first noticing him as an underclassman when he had back to back games with multiple interceptions, so it did not surprise me to see him earn an opportunity to get his education paid for through a football scholarship at Ottawa University in Kansas., which is just south of Lawrence.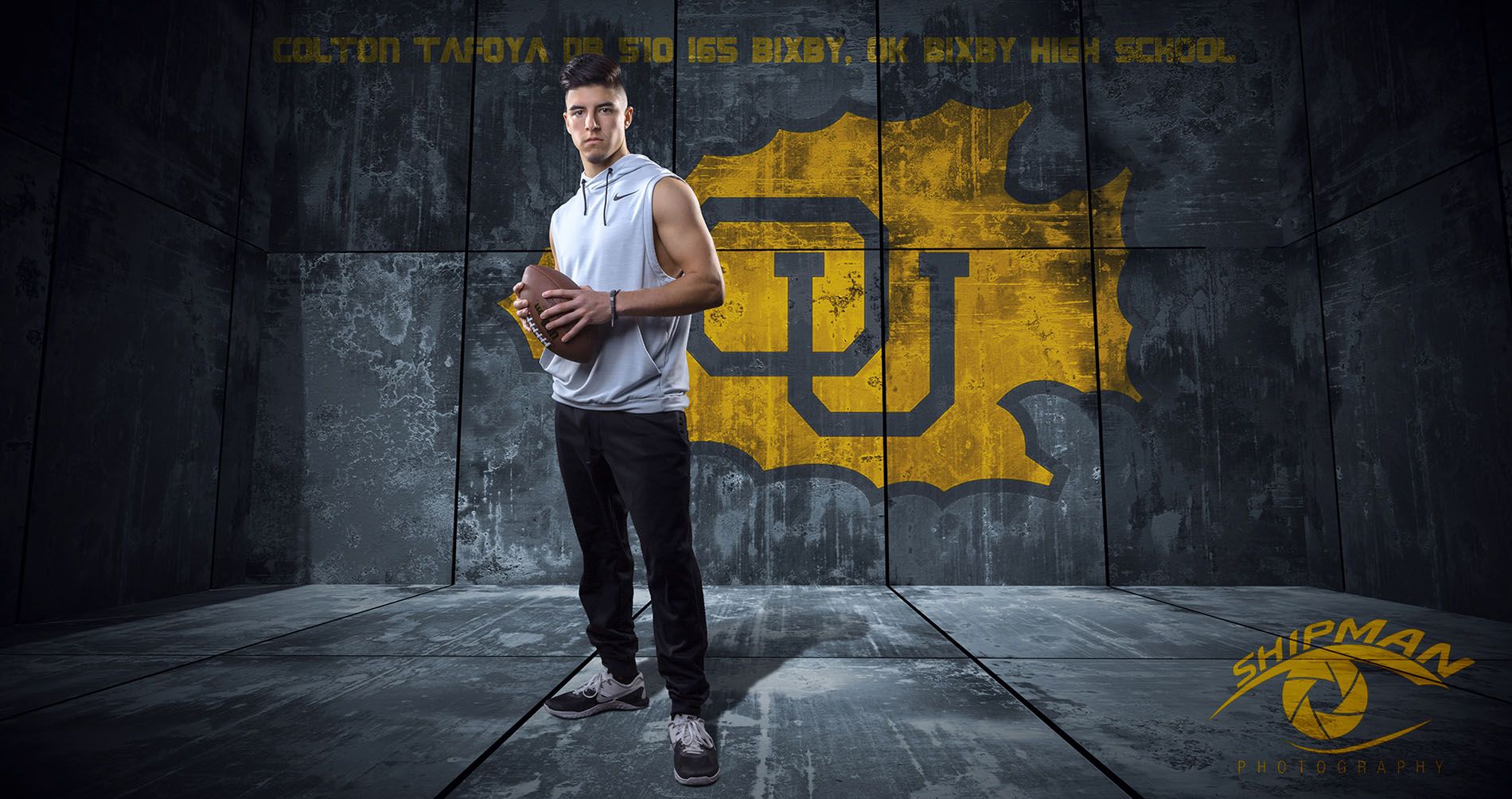 As we do with so many of our Tulsa senior portrait clients who are athletes, we split Tofu's session into two different evenings.   The first one was at Lee Snider Stadium at Bixby high school – where we shoot so many of our Bixby seniors.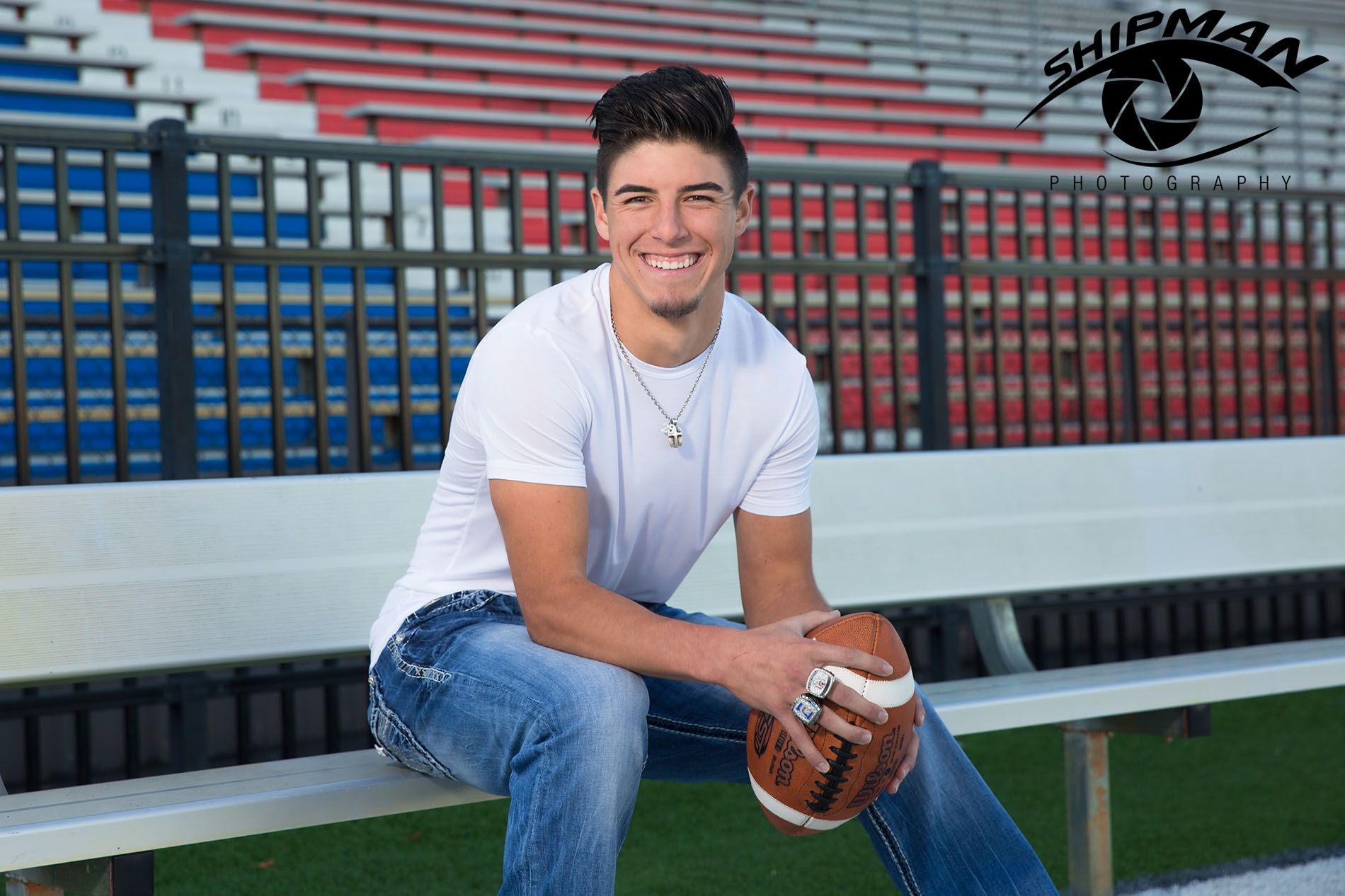 One thing about Tofu is that he has a great natural smile. In fact, Jennifer observed during his gallery review that he probably had the best natural smile she's seen from a male senior portrait client, and I have to agree. I did have a secret weapon for getting smiles and reaction shots during our stadium shoot however and that secret weapon was future Bixby teammate and future OSU Cowboy, Bryce Bray.   Bryce had Tofu cracking up every time he looked at him – which made for a great stadium session.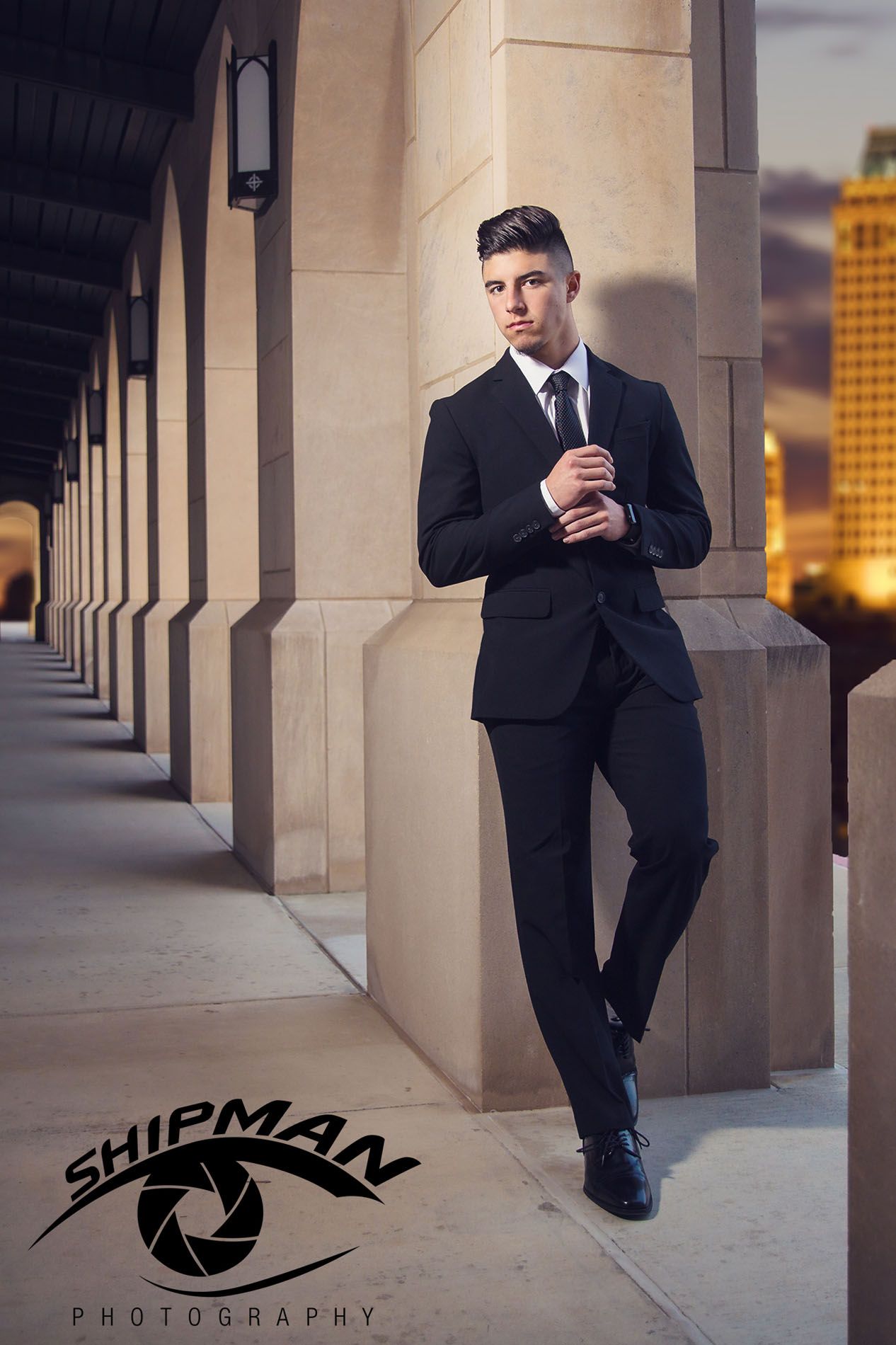 The downtown session though – that was wear we really got to shine Colton up and show him off.   Just a great look with the simple black suit and black tie.   And again, he really helped me show why a suit is such a great idea for downtown Tulsa senior portrait sessions.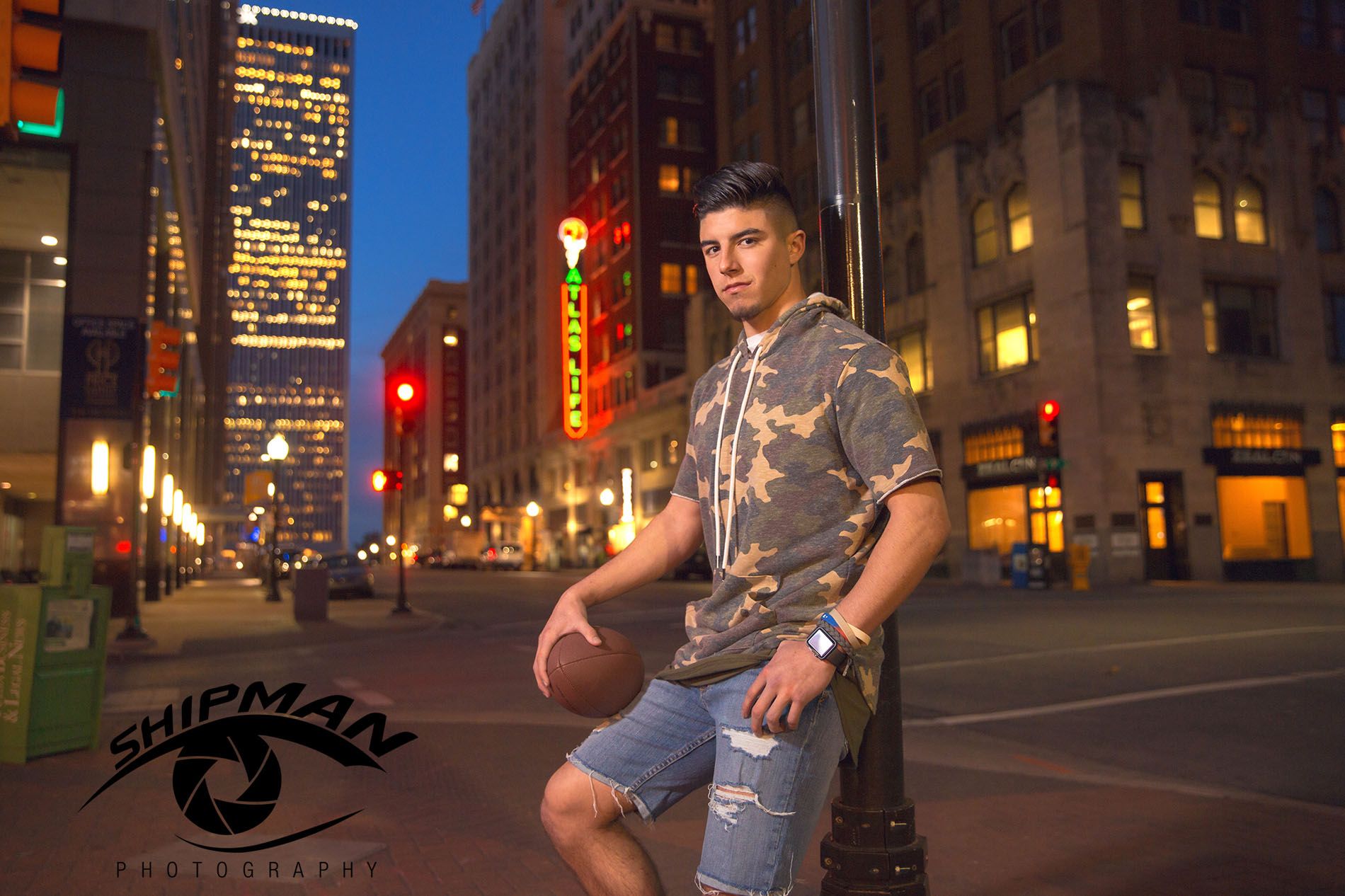 Finally we closed out with a studio session at Shipman Photography's studio, where we did a championship ring session and shot for some cool "edgy" Nike ad style composites, along with a few more studio portraits. Great job Tofu! And good luck at the next level.   Who knows? You might just be the next Chris Harris Jr when it's all said and done.   After all, Lawrence is right up the road from Ottawa. #noflyzone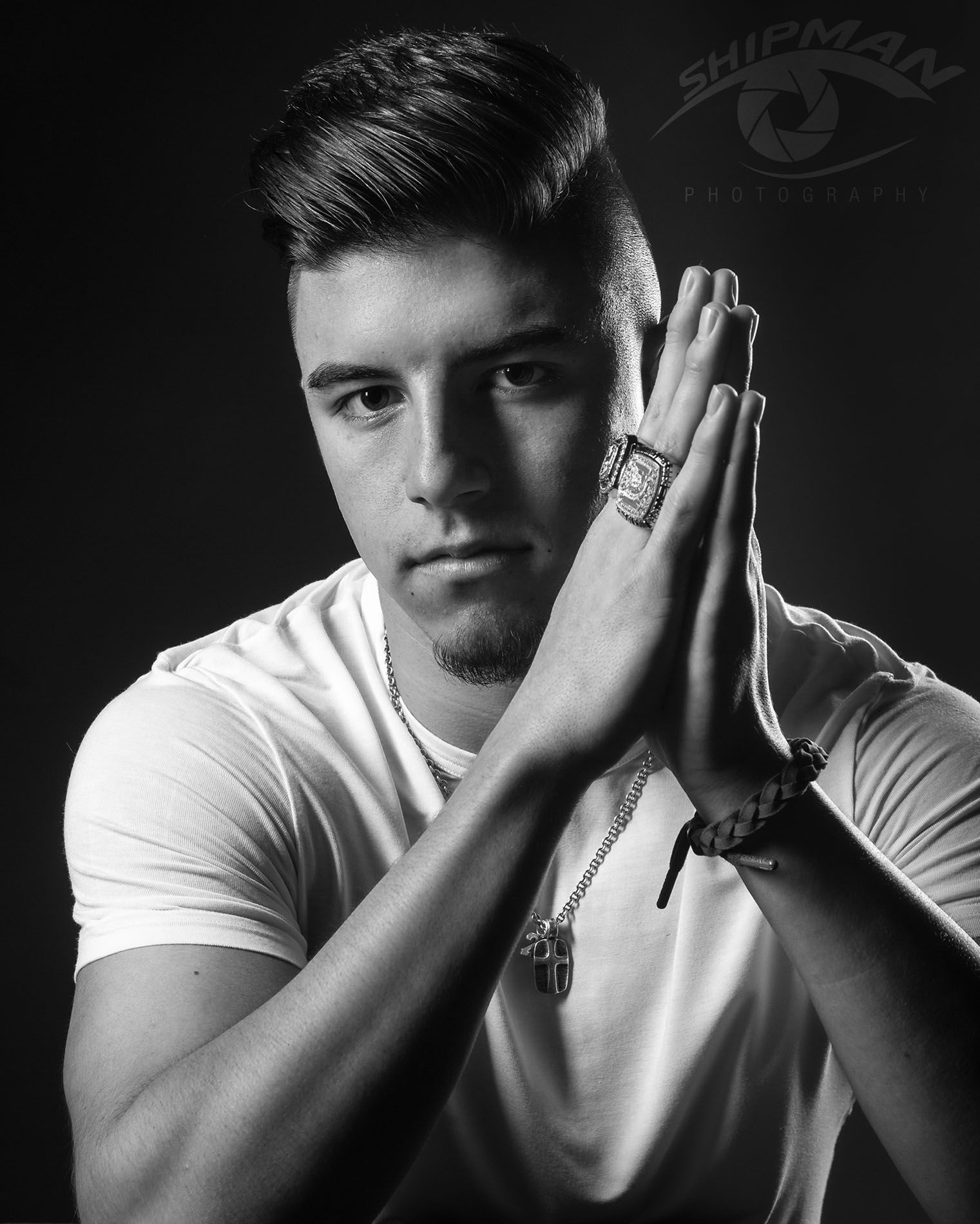 Be sure to check out our Tulsa senior portrait page for more information on our consultative process HERE.