We Are Image Makers
Whether you are looking for unique and custom Tulsa senior pictures that make you say "WOW", or  you need attention grabbing visual content for your business, athletic team or organization, the image makers and digital artists here at Shipman Photography have two goals in mind for our clients.  First, it is our mission to create truly personalized and uniquely branded art for our clients.  Our second goal is to provide an exceptional turnkey experience from the initial free consultation to the moment you hang that beautiful new family heirloom on your living room wall, hang that new team poster or provide stunning visual content to help you launch that new website or billboard for your business.  You are authentic, and capturing your authentic personality is our specialty.
Be Authentic
Being authentic means no shortcuts.  We take the time to talk to you, ask  the right questions and build a plan not only for the photographic art you deserve, but for where and how to display it.   Our clients are family, and our plan for them is to earn their trust, reward them for their business, exceed their expectations and be their photographers for life.
"You Don't Take a Photograph.  You Make it."
That is our favorite quote by Ansel Adams, a world famous photographer known best for his spectacular landscapes.   I believe that what he meant by that quote is that the photographer serves the image, before and after the shot.  I believe it means you do your homework before the shot, and you give it it's due attention afterwards.    At Shipman Photography, that means 15 years of professional photography and graphic design experience come together in a process that truly serves the image.  From properly framing and lighting a shot to the expert and appropriate adjustments of that image in post production, making the image is the work we love.
Commercial, Headshots and Advertising Photography
Our commercial clients include advertising agencies and marketing firms all across Oklahoma and the region, as well as direct to client services for large and small business in big cities like Tulsa, Oklahoma City, Dallas and Kansas City – and in small local communities like Bixby, Jenks, Broken Arrow, Owasso, Sapulpa and Sand Springs.   From large international brands like Hard Rock Hotels and Casinos to small local direct to client businesses, we can create stunning visual content for your organization.
Our professional client services are many and varied – ranging from lifestyle portraits, studio and on-location professional headshots, product photography, physical plant photos to modular, updatable team photo files that can be seasonally repurposed and updated as team members come and go from your organization.  Click HERE to learn more about our commercial photography, advertising photography, editorial photography and custom visual content services.
Our signature specialty is in creating customized, themed, cinematic high end composite scenes, resulting in magazine ad quality visual content for your organization or custom digital art for your Tulsa senior pictures or family portraits.
Tulsa Area Senior Portraits
Our Oklahoma area high school senior portrait clients benefit from our commercial style too, with highly personalized portraits and themed composites that truly capture their personalities, passions, activities and interests from sports to video games and everything in between.
The art we create for them are photographic family heirlooms that they'll be proud to see on their family's walls for the rest of their lives. While it's not unusual for senior clients to travel from out of state for our unique style, most of our clients are from the Tulsa area, including; Bixby, Jenks, Owasso, Broken Arrow, Sand Springs, Sapulpa, Glenpool and Tulsa Union High schools.
Click HERE to read more about our senior portraits and related services for Tulsa high school seniors.
Whether your project requires a simple natural light headshot on location, or a full production team for a multi day commercial project, and from photo albums and canvases to massive wall murals and stadium graphics, we are the studio to call for all your photographic and visual content needs.  We would be honored to be your photography company.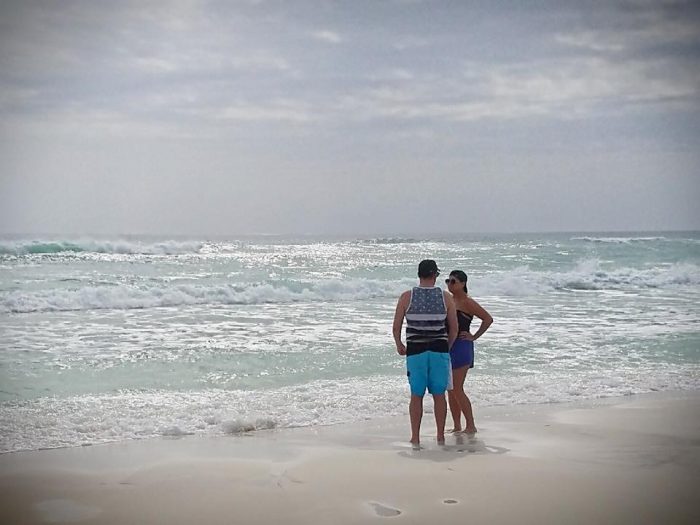 About Shipman Photography
Hi,  Gregg here…   Thanks for checking out our website!  This is the official about us part.
Sometimes these "About Us" sections on websites are written in the third person to look like someone's publicist wrote it, and maybe that's the smart way to do it, but I'm trying to sell you on the fact that we are authentic and unique here right?
Will Rogers once said an artist is the only thing a man can be that you can't prove he's not, but in hindsight it's pretty obvious that is what I had to be.   I'm a musician, an oil painter, a sketch artist and my high school friends will all tell you – I was the kid that could draw.    A "creative" is the term today for people who've somehow managed to find a way to make a living from being artistic.     But if you've ever met an artist, you'll know the the stereotype of the easily distracted dreamer is often (as it was in my case) 100% true.
So let me get right to the point – my wife Jennifer is my secret weapon.  She is why I am able to create art for our clients for a living.   She is absolutely my best friend and the love of my life.    The value of her ability to keep me focused while developing her own artistic voice just cannot be overstated.  She is Shipman Photography, and the biggest job of the About us page in my opinion should be to introduce you to her.    She's awesome.  You'll love her, everyone does.
Jennifer is an amazing woman.  She is a chef quality cook.  She's an amazing mother to our blended family of three girls and 5 (FIVE!) dogs.  She's an incredible businesswoman, producer, photographer and film-maker/videographer.   And on top of all that, she's an incredibly gifted lead singer in a rock and roll band in which I play guitar.   She's just so cool!   I am a lucky guy.     She is afraid of alligators though, so please do not bring your alligator or crocodile to your session.
As for me?  Well,  let's see…  I love to learn new things – whether it's new gear or new lighting and editing techniques.  I am constantly trying to improve my ability to express artistic ideas.  I am self taught in photography graphic design, guitar and bass.    I'm not afraid of alligators, but I am afraid of heights, so if you want to do a live action sky-diving themed senior portrait session, I have some people I can refer you to, otherwise – I'm your guy.
For your commercial/advertising project, our team of photographers, photographers assistants and interns are here to help us deliver uncompromising quality with unsurpassed speed of production.   Our network of creative professionals with whom we collaborate include agencies, shoot producers, art directors, hair and makeup artists, wardrobe directors, talent wranglers, modeling and acting talent and digital techs.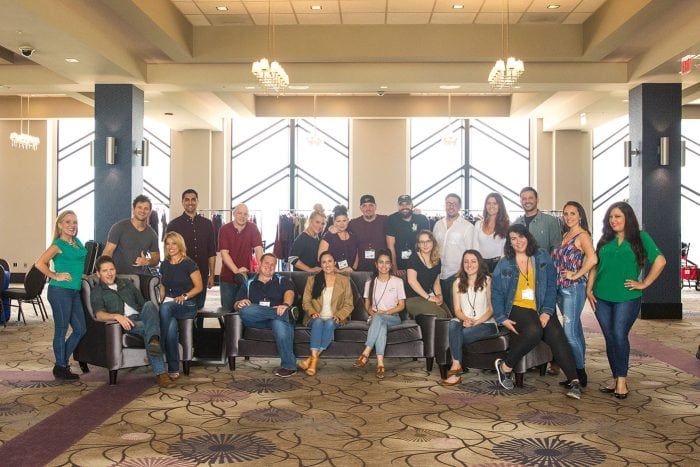 Shipman Studio
5045 S 79th E Ave
Tulsa, OK 74145
(918) 947-9601