Senior Pictures by Shipman Photography
Senior pictures that are different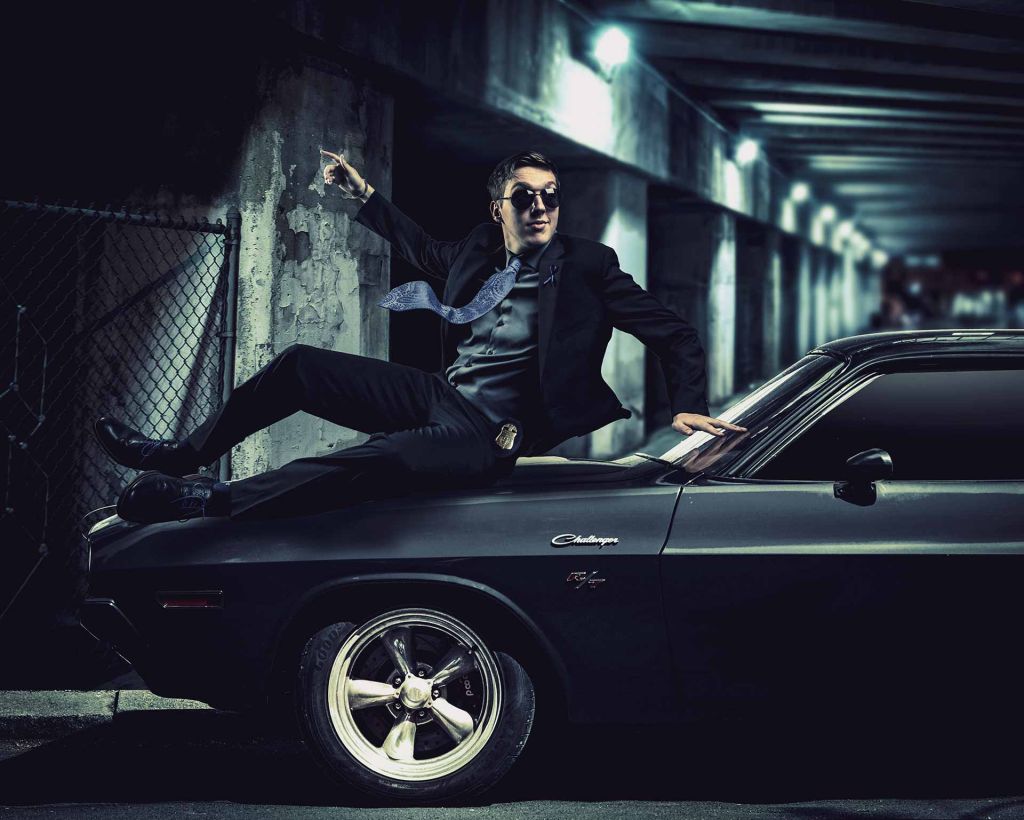 if you don't want something different, we might not be right for you.
Senior pictures commemorate one of the most important transitions in a person's life – when a young man or woman moves on from high school student to whatever is next for them. It's no wonder there is such an important tradition built around recording these these moments and creating memories through photography.
Recording one's senior year with pictures is a longstanding American tradition, but as times change, the methods and markets for senior portrait photography change with them. Today, there are a lot of options for accomplishing this. Many of these options are incredibly inexpensive.
Something beyond price to consider however, is the fact that quality senior pictures are not just "pics." They are portraits that will one day become family heirlooms, handed down from generation to generation. That places an emphasis on the quality and experience only a professional photographer can reliably provide.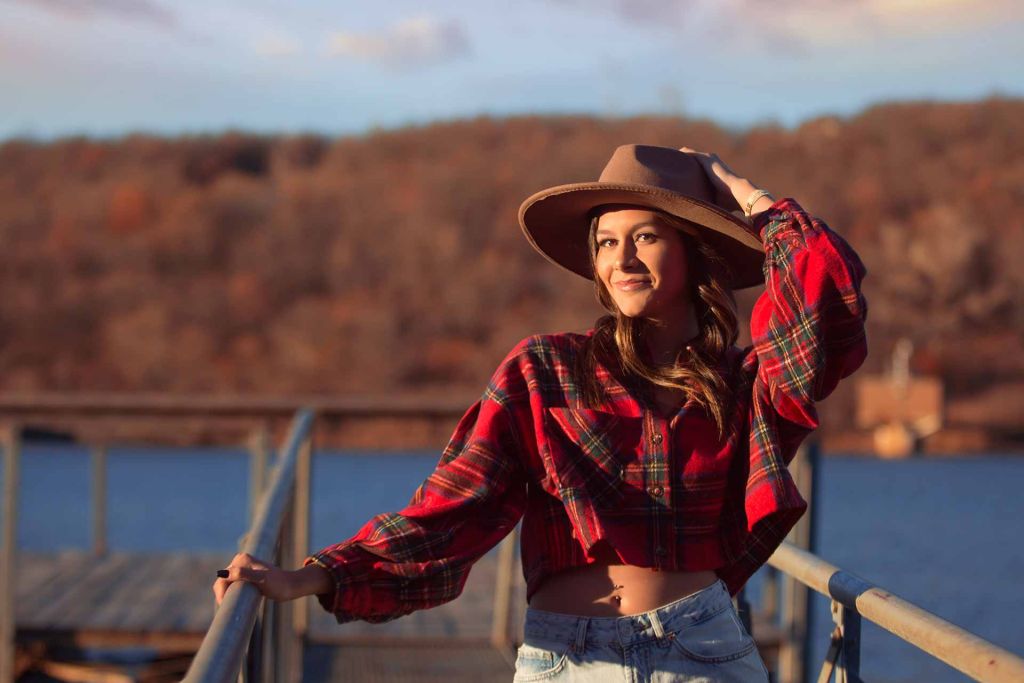 But a lot of photographers do quality, professional work. why us?
A long time ago, I had another photographer friend tell me, "Gregg, when I see one of your photos pop up on social media, I already know it's yours before I see who shot it. And that's a good thing." He meant that there is a style and production quality to the work we do that is unmistakable when you see it. It took me awhile to appreciate that, but I've heard it enough times since then that I think I understand it now. We don't follow trends and we don't try to copy someone else's work. We do our thing, and that thing draws senior portrait clients from around the country every year to use Shipman Photography – and the reason is always the same. "I want something different." "I want something unique."
Our commercial photography background gives us a leg up on the range of options over other senior portrait photographers because we have shot magazine covers, billboards, Fortune 500 branding campaigns, models, actors, famous musicians, you name it. We know how to build scenes. We know how to have fun with wild ideas or difficult themes. We know how to use lighting, backgrounds, poses and composition to create an emotion or a sense of power.
I've done photos of a kid riding a shark. I've inserted a kid into a canvas painting of the Goodfellas cast. We've created scenes from Star Wars, Harry Potter and Breaking Bad. I've got an award winning image of a kid with 12 different versions of himself in a movie theater. Now, not every photo has to be some kind of wild photoshop creation, but think about this. Just because we CAN do that, doesn't mean we have to every time. What it does mean is that the range of lighting, shooting techniques and productions styles we are able to bring to the senior portrait experience is rare and unique. What it means is that we can dial in EXACTLY what you want, but still deliver one of a kind portraits and art that people will recognize as one of ours.
To be honest with you, senior portraits aren't our main focus business-wise. They can't be, because I refuse to treat senior portraits as an assembly line, volume photography based business model. I love getting to know our clients and work with them to create these unique projects. I don't just take the same picture of a different kid over and over. It's an investment of my time as an artist into my clients lives, with the uncompromising goal of delivering content that will exceed every expectation. I accept nothing less of myself, and as such – we have a guarantee of complete satisfaction on all of your selections.
Let us tell your senior's story in pictures
Critically, senior pictures should show who a person truly was at 17 or 18 years old; what car they drove, their bond with a favorite pet, what sports they played or what other activities were their passions, and what were their plans for the future. Senior pictures should show who someone is, beyond what they looked like. Life changes fast at 18 and in no time this young person will be an adult with different priorities, a different look and so on. Don't miss out on truly capturing who they are, now, in this moment of their life. We all look back to our high school days with a growing sense of nostalgia as we get older. And I always tell my seniors (especially the guys), YOU are not my client. Your mom (and Dad, but really usually mom right?) and your future you… the 40 year old you with kids of your own… those are my real clients, because your senior pictures follow you around. The sit there on mom's bookcase, coffee table and wall for the rest of her life. They can either look cringy (like my own senior pictures from the 80's) or they can look fun, cool and timeless. Nobody regrets having cool senior pictures. Ever.
The Shipman Photography senior picture client experience
It starts with a telephone call or a free in-office consultation. There are two reasons for this. The first and most important is for you to get to know us so you feel good about your decision to book your session with us.
The second is for us to get to know more about your senior, their activities & hobbies and personality. This helps us know what portfolio material to show, what location(s) to suggest and what if any thematic concepts to work into the shooting plan. We work with parents and seniors themselves to put together a plan that truly reflects who that student is, right now.
Once we have a shooting plan, we look at dates and get you on the calendar. Some plans can be accomplished in one night, while others may take two or more, depending on how many locations, themes and concepts are involved.
For ladies, we offer the option professional hair and makeup services of Destry Aneese, a nationally known artist who has worked on dozens of celebrities and thousands of local brides, seniors and models. We make the session all about you and are always accompanied by a female assistant to help with hair and clothing adjustments.
For guys, we offer dad jokes and a good time. We are proud to be the choice of so many senior guys. A big reason for that is that we keep the sessions fun, light and relaxed. We don't put our guys in awkward poses and we never present ideas that don't make them look cool. "That wasn't as bad as I was thinking it would be," is music to our ears when it comes from senior guys – who often, lets be honest, are here because mom wants them to be. Our goal is always to win these guys over and earn their trust, representing them in a way that is flattering and cool. Always cool.
The (senior pictures) sales experience at Shipman Photography
Like so many things, when it comes to senior pictures you get what you pay for. We don't compete on "price" but we absolutely do provide unparalleled value. After the photography is complete, we invite you to our studio for a gallery review. At these meetings, we show you some edited samples and go through your whole proof gallery of (on average 100-150 images). It is a fun reveal session and an opportunity to discuss editing options. Tissues are on hand, because moms crying at senior portrait reveals is one of the sure signs of a great gallery full of difficult choices!
What we don't do at these meetings is try to get you to select your final images. If we've done our job, we are going to show you a proof gallery of images that you will love and will have a hard time deciding on. There is no hard sell or big attempt to sell you up. We just try to show you a ton of great images and let them sell themselves.
We do try to put together custom packages for you at these meetings. Our packages are unique in that the files are provided via full sized, fully licensed digital masters – downloaded directly from your private online order gallery. Print purchases are made easy by giving you direct access from your order gallery to wholesale pricing from our premium online print vendors. That means prints of exceptional professional quality at a fraction of local retail lab prices, delivered right to your home. And to be very clear, we do not make anything on those print orders. You pay exactly what we would pay (around $4 for an 8×10 for example), but the quality is far better and more consistent than box store retail labs at a fraction of the price. And, these galleries stay up indefinitely – meaning, you can always go back and order more prints, rather than having to decide your whole order at the sales meeting.
As a reward for doing business with us on the night of a gallery review, we provide bonus material and services at no additional charge. Depending on the size of your order, you may wind up with bonus image selections, wholesale pricing on books & canvases, and in many cases a free family portrait session to update your wall art before your seniors moves on to become a brand-new busy adult.
After the meeting, you have access to an online proof gallery and from the privacy of your own home on your schedule, you can work through the proofs and let us know your final selections.
Easy! No pressure, no stress, just incredible images and exceptional customer service.
What Schools do you work with for senior pictures?
All of them. We are well known in the Bixby market, where we live but we work with all area schools. Shipman Photography is a Tulsa, OK based studio that attracts out of state clients every year due to our unique style and strength of personal referrals by previous clients. In any given year, we will typically work with high school senior picture clients from Bixby High School, Jenks High School, Owasso High School, Union High School, Broken Arrow High School, Collinsville High School, Sapulpa High School, Sand Springs High School, Glenpool High School Tulsa Public Schools, Bishop Kelly High School and Cascia Hall High School. We will travel for senior sessions as needed and can work with clients from any Oklahoma or out of state schools as well as home schooled students. We can also work directly with your yearbook staff to provide content to them as needed.
senior pictures: Retouching and Editing
I mentioned we specialize in commercial photography. Magazine covers & ads, billboards, internet based branding… and all of our post-production is done in-house. We teach Photoshop editing skills to other designers and photographers. We are very good at it and we always perform retouching in a way that does not leave our clients looking artificial or plasticized. The retouching is specifically part of our satisfaction guarantee, and it involves more than just removing zits. It also involves removing distracting background elements, replacing skies if needed, cinematic color grading and of course – in the case of studio composites, a complete photo-realistic photoshop fabrication. It's all baked in to our process.
Regarding basic retouching, one of the greatest Photoshop skills to possess is knowing when is too much and when to stop when editing. That's a line we recognize and are always on the right side of, but can accomplish any specific editing request a client may request. Our goal is to leave our clients completely satisfied with our work every time. For an expanded look at our senior portfolio and five years of highlight videos, visit our senior portfolio page.
How much will senior photo packages cost?
Great question! With mini-session packages starting at $500, we have a price point for everyone who is serious about senior portraits. I don't compete on price, and I promise you will easily find someone who is cheaper. You'll also find peers of mine who are more expensive. However, If you want Shipman Photography quality, professionalism and uniqueness we are happy to send our pricing guide and discuss options.
CONTACT INFORMATION
SHIPMAN PHOTOGRAPHY LLC
By Appointment
Tulsa, OK
(918) 947-9601