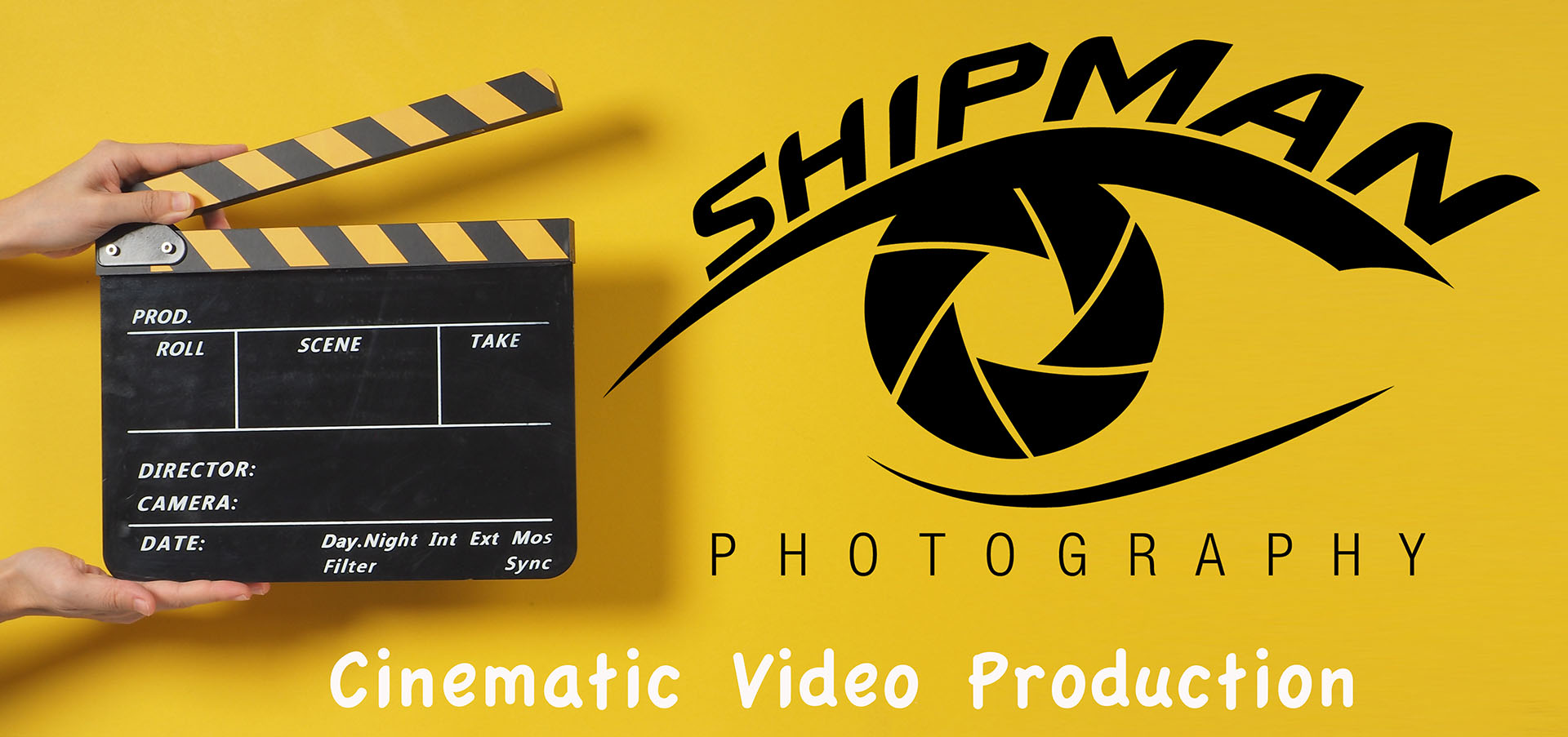 Next level cinematic video production
In a visually driven marketplace, more and more often it is becoming advantageous to utilize cinematic video production in conjunction with commercial photography. More than ever, quality target-focused video content can help you capture attention and build brand awareness. Engagement is the key. Capture attention, hold attention and provide a reason for a viewer to connect to your brand, band or product.
Event production
Interviews
Testimonials
Drone video
Short story movies
Music videos
Product demonstrations
TV commercials
Social media content
Cinematic story telling wedding videos
Live music concert performances
These are just a few of the common video projects that Shipman Photography has shot and produced for our clients.
We offer a consultative approach. When booking and quoting your project, we build a budget, production plan, shooting schedule, location, light design and the team to make it happen.
We can storyboard the shoot, cast any necessary talent and provide professional hair, makeup and wardrobe.
We also provide script writing along with Director and Producer services, as well as in-house editing and sound design, all the way to finished broadcast ready deliverables.
Oh, one more thing. If you need a sound-track, we have a service for stock audio, but we are also well networked musicians who can provide royalty free custom soundtracks and jingles upon request.
If all that sounds expensive, keep in mind those are all the things we can do, not necessarily things that are typical line item services. The diversity of our in-house capabilities create an unparalleled value in commercial video for all budgets.
A typical load out for us is 3 people with the director acting as a second cameraman. We are equipped to work within most budgets and there are no surprises – just professional, highly engaging video. Visit us on YouTube, and check out our Commercial Photography services page to learn more.