Family portraits for the modern age
Family portraits are often one of the most beloved heirloom possessions, yet remain one of the most neglected and delayed family projects. Through our senior portrait work, we've run into hundreds of families who needed updated family portraits. This is a common dilemma and one that is easy to put off, but there is so much truth to the saying, "you blink and they are grown up."
Once those kids graduate and move out, you will see them less and less as they start their own life and careers. It only gets harder to schedule those family portraits!
We offer easy mini-sessions for families at home or on location. If you have a more elaborate wall art idea, we can engage our commercial photography background and produce a scene straight out of a movie.

Actual family portrait shot at home
We can also create in a family portrait, the same compressed shallow depth of field style you see in tightly focused and highly zoomed in headshots – for a truly unique sense of depth in a family portrait by using a method that stitches multiple (usually 12 or more) overlapping images together to create the look – which is a gorgeous creamy blur in the background that is otherwise impossible to replicate in wider angle family portrait photos.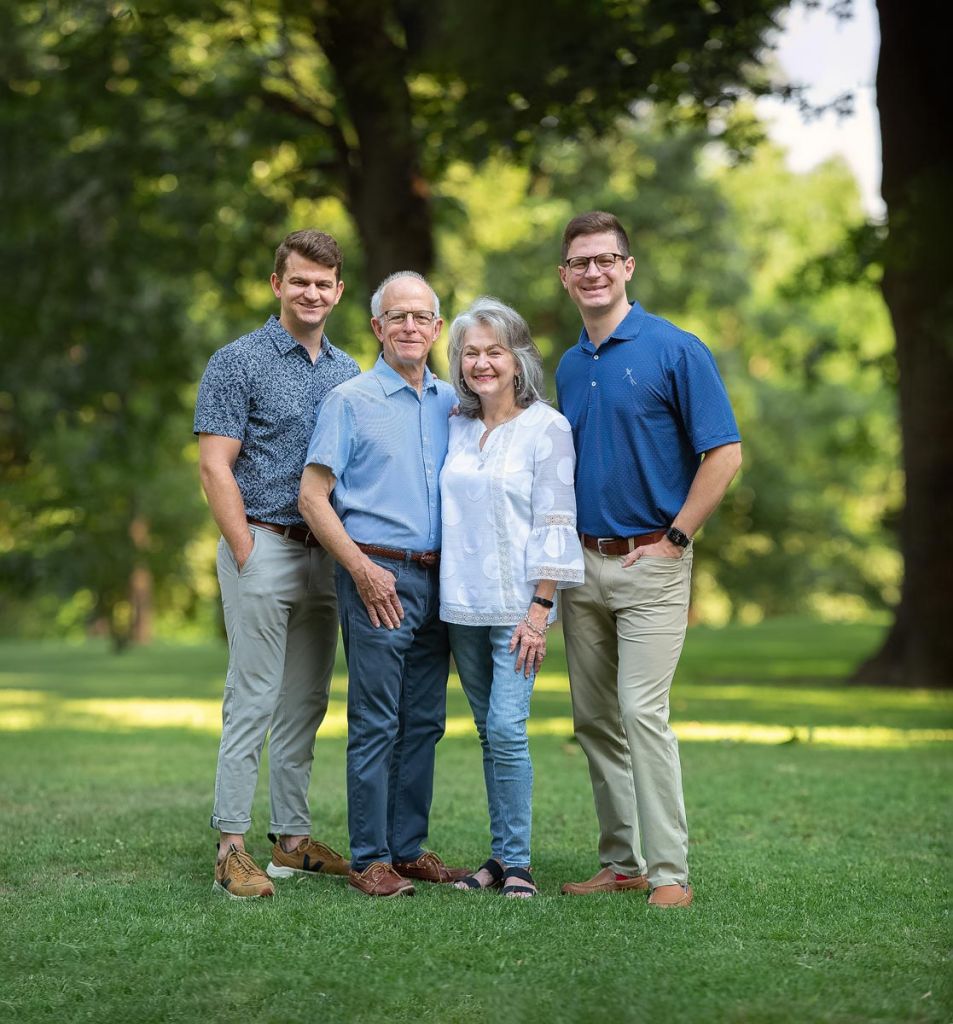 The Brenizer Method, is a stitched photoshop composite that creates headshot style background blur
Our family portrait projects are typically a lot more along the traditional lines of documenting groups and capturing their chemistry and interaction. A lot of times that requires good timing (with kids and pets), so our sports photography background comes in pretty handy!
Family portraits should be fun, and we do our best to make it that way. We don't eat up a lot of your time but we get the shots that become family treasures. Contact us for more information below.
CONTACT INFORMATION
SHIPMAN PHOTOGRAPHY LLC
By Appointment
Tulsa, OK
(918) 947-9601