Commercial Photography
Commercial Photography is visual content for professionals, by professionals. Shipman Photography delivers valuable, brand focused content designed to amplify your message in an ever increasingly visual, graphic-oriented marketplace. In the internet age, you are projecting an image whether you are trying to or not, so it is critical to proactively define and put forth an intentional, brand-focused aesthetic, rather than letting it passively and randomly define you.
Wether you are a corporate officer or a touring band, you still need to stand out and effectively communicate your brand. Using the correct imagery is critical, and It's our mission to deliver difference making, story telling, attention capturing visual content to our clients.
We've worked with a wide variety of businesses, with needs ranging from simple headshots to full advertising agency campaigns, and everything in between. Wether your image is going on a business card, an album cover or a billboard, it needs to work for you.
You have plenty of choices for your commercial photography project. Your potential customers, clients and patients have choices too. Give them a reason to call you first. Find out more about our commercial photography, headshot and more on our Commercial Photography services page.
Headshots and Personal Branding
The modern headshot has evolved. In studio, on location or even in your office, the simple headshot remains the basic stable of a professional's visual content. Our perfectly lit and expertly retouched headshots continue to serve corporate CEO's and individual operators alike. Fully customized to provide for any type of physical or digitized background, we can truly dial in your look to fit your brand while ensuring that you look exactly as you should.
Personal branding photography is a more creative extension of the headshot. It is now utilized by a broad spectrum of professionals to convey personality, vibe and context. Branding photography has become a specialty for us over the years and our clients include everyone from well known touring musicians, actors and recording artists to attorneys, therapists and accountants. It's not just for rockstars anymore. Please visit our Headshot and Personal Branding portfolio page to see more of our work and find information about booking.
Casino, hotel & restaurant photography
Shipman Photography is the go-to commercial photographer for some of the highest profile casinos in Oklahoma. We have worked for years with iconic brands like Hard Rock Tulsa and River Spirit Casino & Resort on a massive and diverse variety of projects. Our work has been used in countless online, print and television promotions and can always be seen on Tulsa area billboards all over town.
Celebrity meet & greets, corporate headshots, interior and exterior architectural photos, drone & event video production, concerts and full multi camera-team advertising agency national campaign shoots.
As an extension of our casino work, the hotels and restaurants in these deluxe resort complexes have also been a frequent project focus for us, as well as performance venues, clubs, bars, cafes, coffeeshops and so on – including food and beverage content and staged customer service interactions. Please visit our Commercial Photography portfolio gallery page to see samples of our work.
product photography
Taking your brand to market requires presentation. Packaging, background setting, lighting, color grading and featuring a contextually attractive reason to buy are all critical components of the purchasing decision. We work with our clients to find the right way to present their product visually to potential customers and buyers. Once a buyer is looking at your product online, you already have a warm lead. The question is simply, how do you motivate that person to proceed with a purchase? Often, there are small (if any) differences between your product and an alternate choice. The step to capture that final purchase decision is often dictated by a feeling that your product generates, or a customer's ability to visualize themselves using it, and that all comes down to product photography and videography.
Please check out our Commercial Photography portfolio gallery for more examples of our product photography.
photoshop, team composites & graphic art
One of the most unique advantages Shipman Photography has over other studios is the ability to create modular photoshop composites, graphic design and cinematic scenes. Team "photos" in most offices tend to be outdated as soon as someone leaves or someone new is hired. Our updatable team composites solves for this by eliminating the need to interrupt work day productivity for a new team photo. You simply send the new hire to us or have us delete an outgoing team member, and the image can be updated with minimal cost and disruption.
Our expertise in photoshop and cinematic scene building is something that also shows up in a variety of our other branding and advertising images. Learn more about this unique and eye catching service on our photoshop page. You can see more of our photoshop creations in our Commercial Photography portfolio gallery.
award winning video production
Our video production services include drones, events, interviews, testimonials, social media and television commercials along with award winning music videos and gorgeous, cinematic wedding videos.
We can deploy multiple professional videographers and the post production editing is all done in house for publication ready deliverables.
Read more about our video production capabilities and watch some our favorite examples of our work at our Video Services page.
Personal Photography
Senior portraits, Weddings & Families
We are a nationally known, award-winning senior portrait studio. Our work with seniors has attracted clients from all over the country. It is unique, custom and personalized. We are not a volume based portrait studio and because of that, we spend more time with our senior clients. We get to know them and build shooting schedules that feature their interests and personalities in ways that simply no other studio does.
Our commercial photography background brings a cinematic, high production quality to our senior session work without ever feeling 'overcooked.' The same magazine cover quality retouching and NIKE ad style graphic design comes to the table when we are working with seniors, just as it does for a corporate advertising campaign. We specialize in seniors who have some kind of unique talent or interest, and we incorporate these gifts into their session work for truly timeless generational family art.
Visit our full Senior Pictures portfolio gallery to see a wide variety of our unique and custom work. And check out our Senior Portrait Services page to learn more about our low pressure, maximum value process.
Weddings are another passion project for us. While we intentionally avoid over-scheduling them, we are suckers for a good love story. We believe that by limiting ourselves to only the wedding projects that we are the perfect fit for, we are able to deliver truly stunning family heirloom level photography and video production to our wedding clients.
Visit our fully Wedding, Bridal & Engagement portfolio gallery to see more! Likewise, check out our Wedding Services page for more information on our wedding production – including our new "Day of" wedding planner service.
Our family portraits are likewise, custom and unique. We have a variety of production methods that can create family portraits ranging from highly traditional, to themed, cinematic wall art.
See more of our custom Family Portrait art here, at the full portfolio link, and learn more about our family portrait process and options at our Family Portrait services page.
About Shipman Photography
My name is Gregg Shipman, and I've been a pro photographer since 2003. My wife Jennifer is my creative partner, studio manager and shoot producer. I'm beyond blessed to have her on my team, as she is the heart and soul of our business. She's the one who will answer your call or email, so meeting the great Jennifer Shipman is normally a client's first experience with us.
As a creative professional, I wear a lot of hats. Some of them are pretty obvious, with photography and retouching being the main daily toolbox. But what truly sets our studio apart are the other creative hats Jennifer and I both wear. Videographer, video editor, director, producer and script writer are just a few of the other roles we play at work.
On our own time, we shift gears into being musicians; songwriting, singing, playing guitar, bass and keyboards, performing and recording with our own bands. I guess you could say it's kind of hard to turn off the urge to create something people will like to see, watch or listen to. If you know my family, you know that's a pretty well known Shipman trait, and I am extremely proud to be part of that artistic history. This is truly who we are, and that desire to create art and capture beauty is literally in our DNA at Shipman Photography.
Personally, we are parents of three amazing young women and two sons-in-law who we absolutely adore. And though the kids are grown, the nest isn't really empty as we are animal lovers and have three dogs and two cats to share our time with. Among these is Marshall the German Shepherd, who often accompanies us as our official security detail on downtown photoshoots. Life is good and we have been blessed.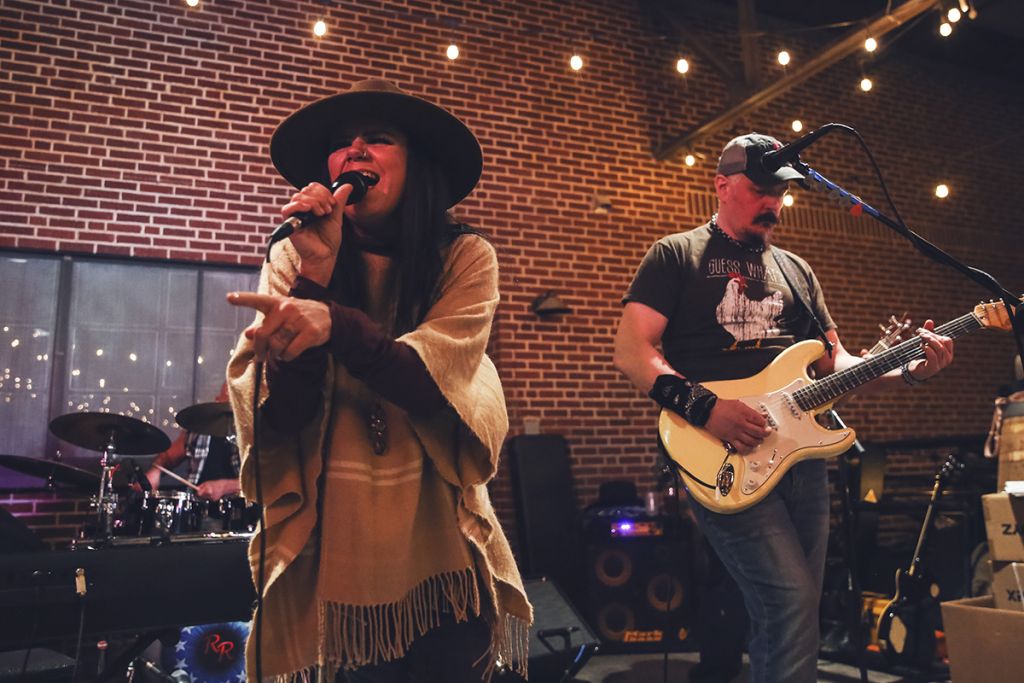 Shipman Photography works closely with an internationally deployable team of creative professionals including: additional photographers, producers, videographers, editors, assistants, art directors, hair and makeup artists, wardrobe directors, talent wranglers, models, digital techs, musical scores and more. We are ready to deliver uncompromising quality with unsurpassed speed of production.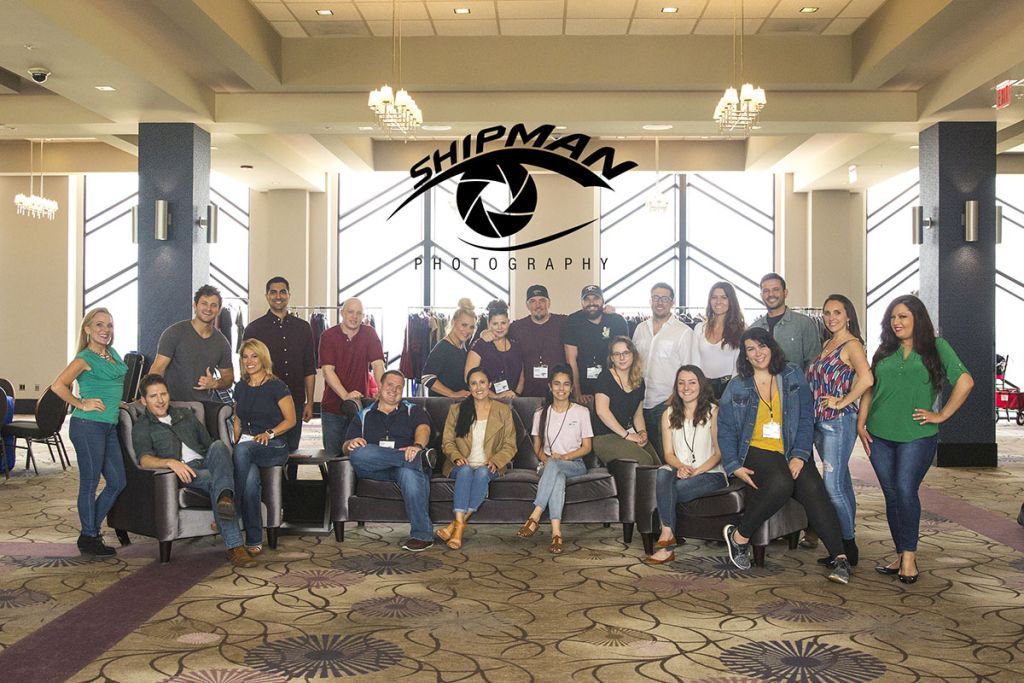 For sports clients, please check out Scoreboard Productions, our all-new brand dedicated to your sports media needs.
Picture Day, Banners, Senior Posters, Stadium Graphics, Murals and more! Check us out at Scoreboard Productions.
Contact Information
Shipman Photography LLC
By Appointment
Tulsa, OK
(918) 947-9601