award winning & nationally known senior portrait photography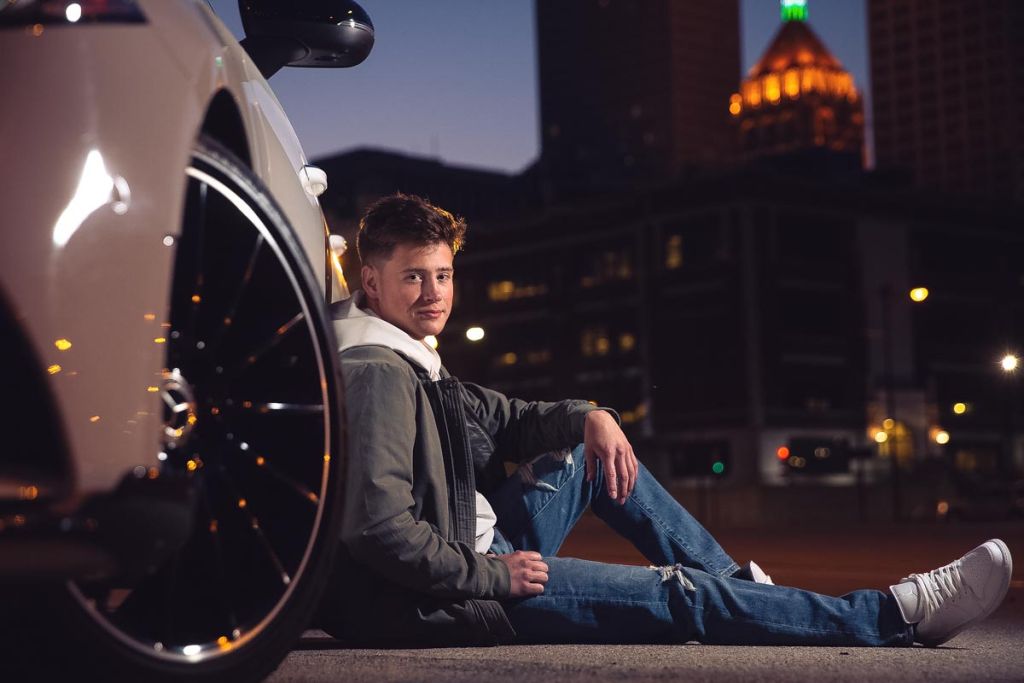 Senior portraits that are different
This blog is about senior portraits for football players, but let's start with what Shipman photograph is not. We aren't a volume senior photography studio that rushes through multiple clients a day, taking the same photos of everyone at the same places. Our projects are all highly personalized and custom.

Primarily I am a commercial photographer who works with corporate brands on advertising campaigns. My work has been seen on billboards all across the Tulsa area, television commercials, magazine covers and more. We work with professional athletes, recording artists and actors on their branding photography, headshots, album covers and promotional content. If you visit our homepage, you'll see a lot of examples of what I am talking about. The point is, I do a lot of creative stuff for very picky professional clients, and they rate me 5 stars on social media, google etc. because the work we do at Shipman Photography is in demand. This is not a hobbyist photography company.
I open with that because if you as an athlete or parent of an athlete have met me, it probably is in connection with a senior poster/banner project and you may not be aware of our portrait work. I've been doing senior portrait photography for 20 years (long before commercial photography notoriety), and over time our speciality became senior pictures for football players.
For me, portrait work is a heavy crossover discipline with our commercial branding work. The same attention to detail, vibe and "different" that goes into shooting a touring band's promo or a fitness athlete's magazine cover goes into highly customized, original and creative senior portrait projects. Simply put, we might not be for everyone, but the clients who book with us do so because they love our distinctive work and know that's exactly what they want.
Click here for the full Senior Portrait Portfolio page. And click here for more details on our Senior Portraits Services.
But please read on for how we specifically produce senior pictures for football players and other athletes.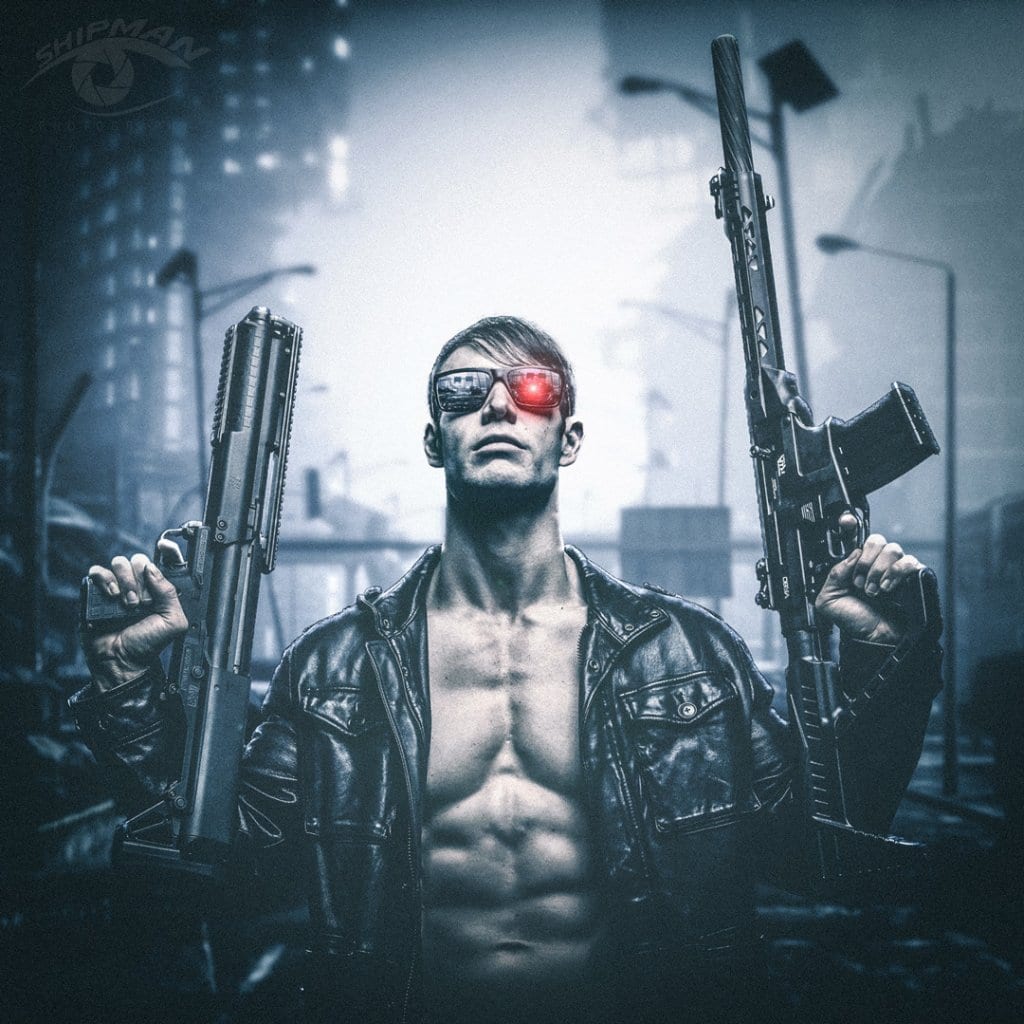 Magazine branding art for fitness athlete, actor, fitness coach and writer Michael Wittig. The theme was the "Terminator" and the article was called "terminate your excuses." It's a good example of production that works great for senior portrait ideas too.
We are not your girlfriend's senior portrait photographer
Guys don't want a "senior portrait experience," and they don't want to work with the photographers who offer that. In fact, often they don't even want senior pictures at all! Sometimes it's a chore for moms to even get these guys on board with doing pictures. To those guys, I say this….
We aren't your girlfriend's senior portrait photographer. We aren't going to give you a spa day at the studio, and we aren't going to pose you lying on your stomach in a field of sunflowers. We are going to do three things:
1. Take killer pics of you that will make you look cool for the rest of your life
2. Take up as little of your prime summer time as possible
3. Tell you terrible dad jokes that you will hate yourself for laughing at (but laugh, you will).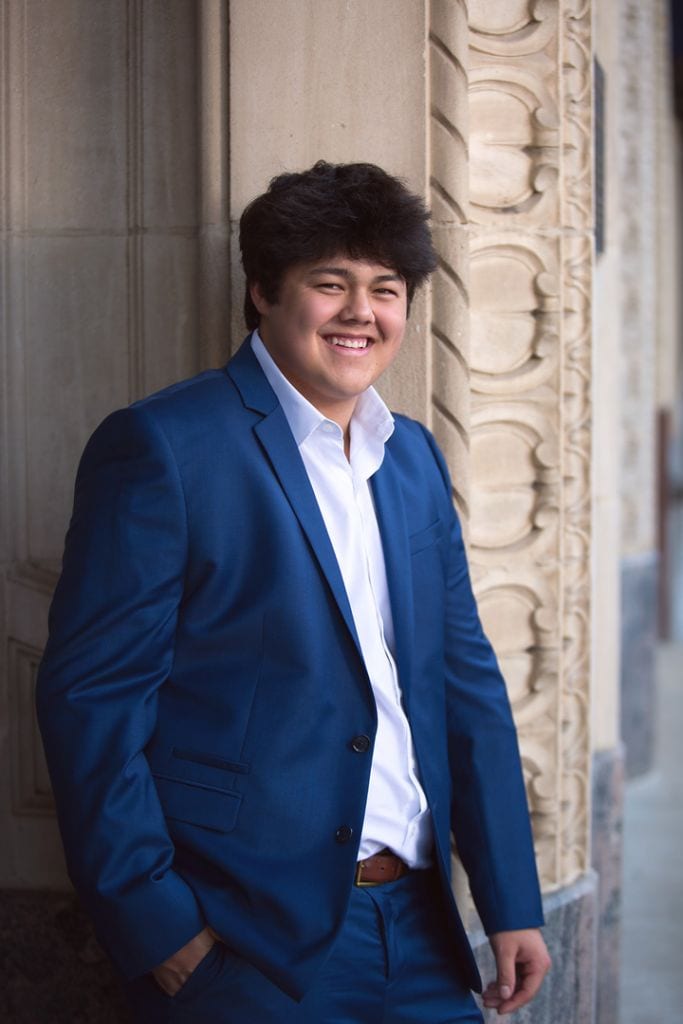 looking cool downtown
I always get the question – "Gregg, what should my senior wear for his downtown session?" Well, I used to say "I would just encourage him to be true to himself and his personality and wear something that is clean and fits right. Well… nowadays I am a big believer in dudes looking sharp for their downtown session. A sports coat is a great prop for downtown. It's a good look and gives you more stuff to do with your hands. Plus, when a guy knows he's looking sharp, you just see the confidence build. They may be awkward at first, but but by the time we get to the second or third stop on our downtown circuit, they are already giving me their best Blue Steele squinch.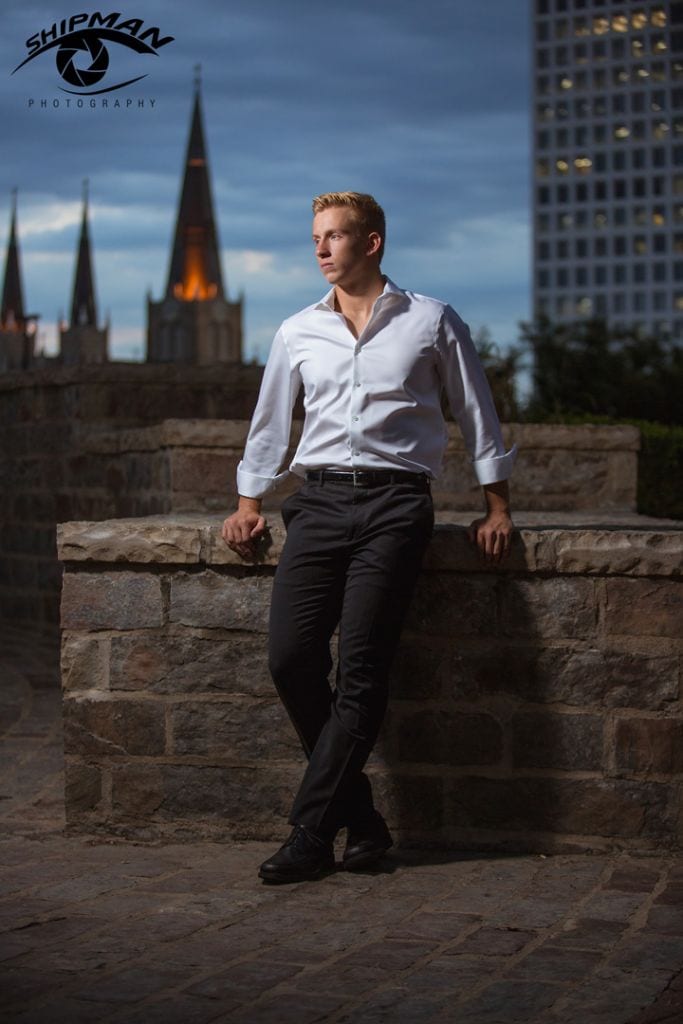 Looking cool at the stadium
A big part of our "Senior Pictures for Football Players" plan is a short session at their stadium. Getting the home field in the shot can really create some magic that you'll appreciate the further into life and away from your high school football career you go. It will always remind you of teammates, playing days, wins, losses and coaches who made an impact on your life.

For that reason, I always recommend a stadium session and never (as in…. never) charge extra for this. It's just part of the project as far as I'm concerned. Totally optional, but it's a great football-centric "casual" shoot. I always have a good time at these, talking to the player about his favorite memories from playing there.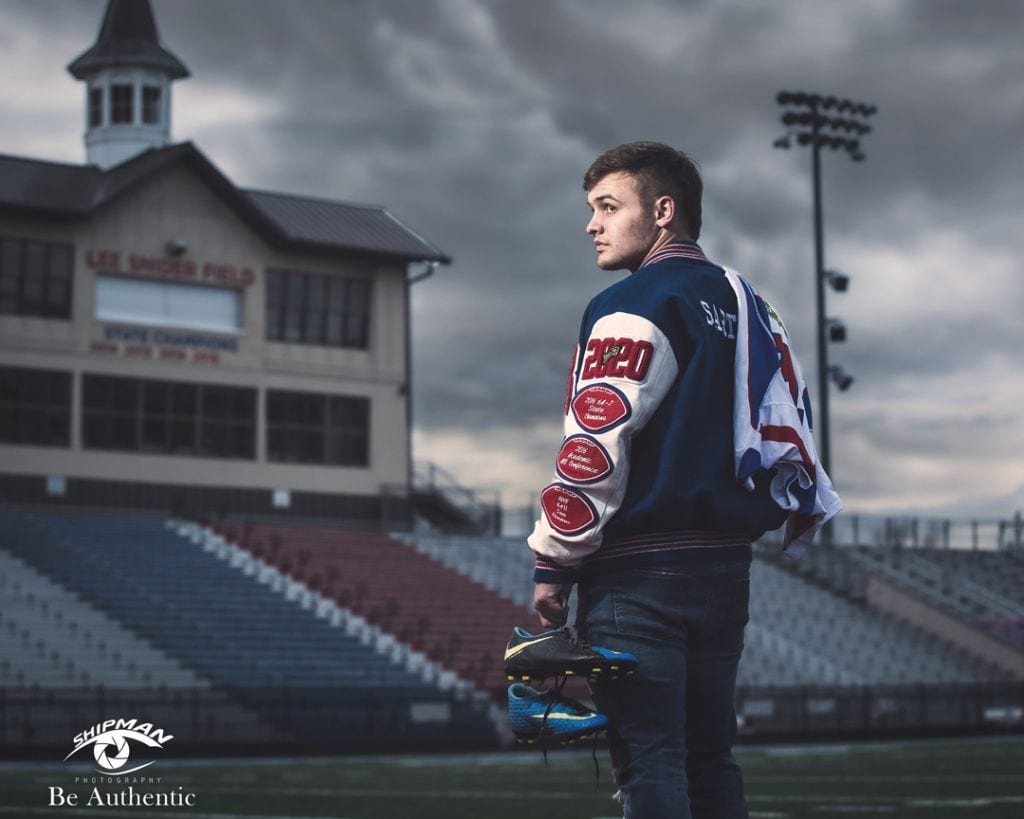 Looking cool in studio
Our studio session are famous for creating anything from simple edgy black and whites to extreme composite scenes that look like they are out of a movie. Photorealistic or purposely surreal, in uniform or not – we really tailor a plan for whatever you think is a cool idea. These sessions are also optional but are also done at no additional charge for our football senior clients.

We can do these on the same day we do another on location shoot. Pretty common for us to wind up back at our climate controlled home studio after a downtown or stadium session to get some cool ideas shot for our football player seniors.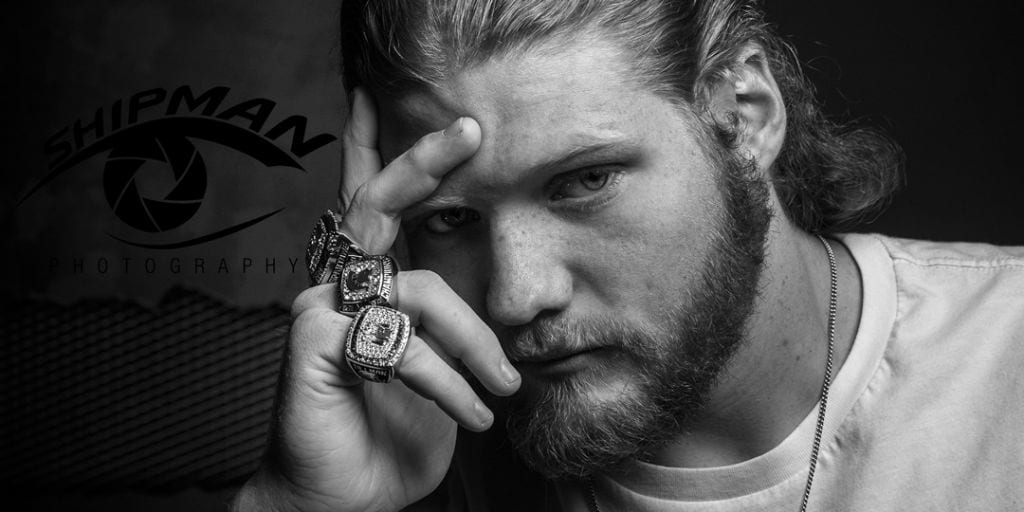 The studio stuff is where we can really have some fun. The options are endless and can really involve themes that have nothing to do with football, or everything. Each client is different and that's how we like to approach these projects. Studio work is great for serious portraits and also crazy photoshop creations.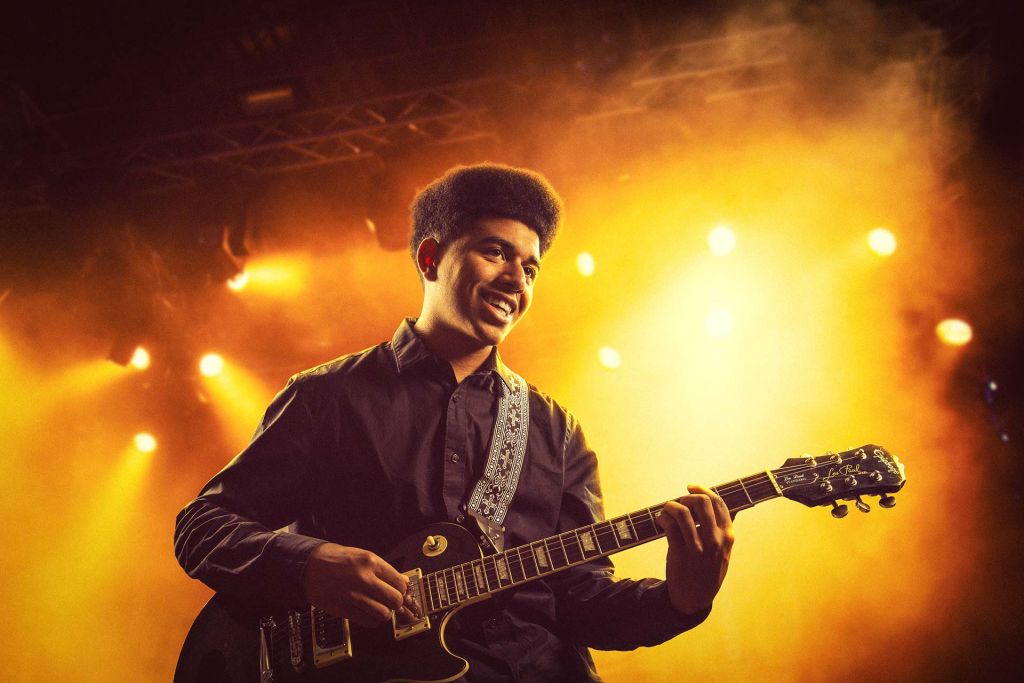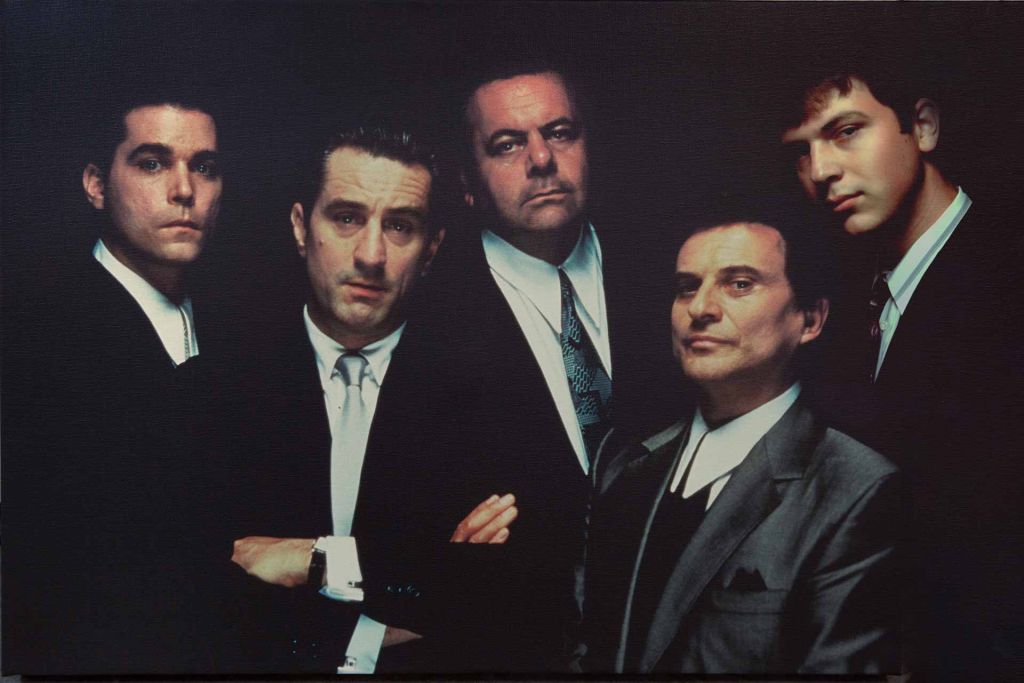 looking cool somewhere else
Downtown isn't for everyone. Some of you country boys out there know what I'm talking about. Some of you guys would rather be fishing at the lake, hunting or hanging out on family property somewhere. Maybe hit one of the beautiful area parks and get some nature goin on! We've shot it all. Happy to travel, and happy to work with any ideas our clients have. These are custom session for custom photos that nobody else can deliver. We are happy to shoot things like this as a replacement for any of our other built in sessions (downtown, stadium, studio), or add it on if you want it all!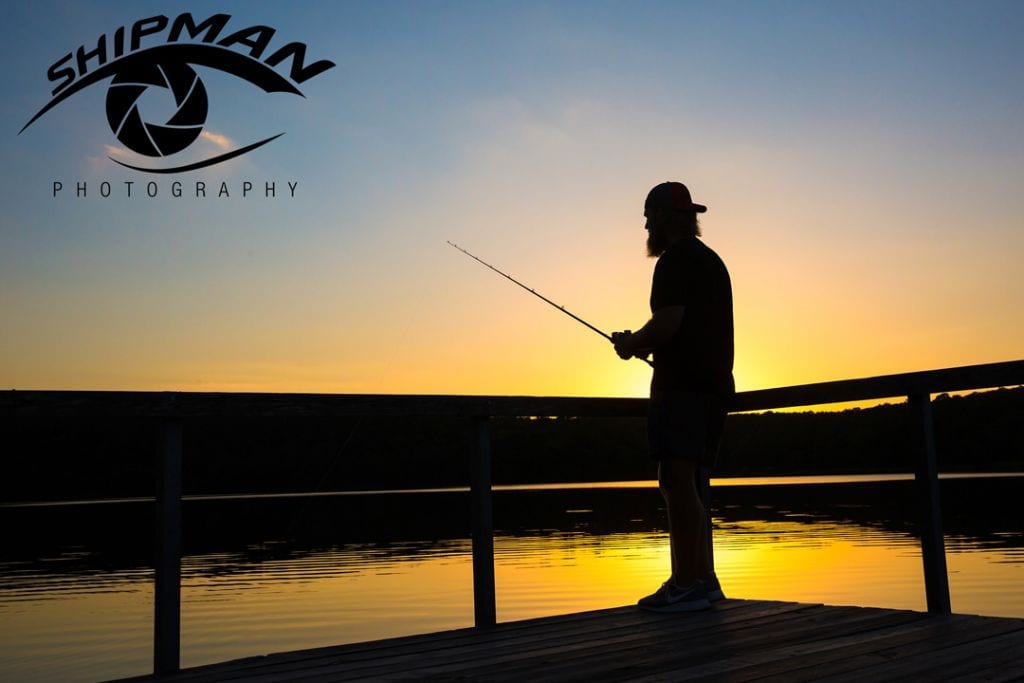 Our senior portrait process
If you're a parent reading this, you might have several questions by this point. It sounds great, but how does it work? How much is it? How booked up are you? Excellent questions! For us, "Senior Pictures for Football Players" means we do custom work for clients who don't want "good enough" or ordinary. It means we really specialize not only in terms of the content we create, but in terms of how we relate to your senior guys and perhaps even more importantly, to you – the parents. The first thing we tell our guys is "do it for your mom."

1. Free consultation. We do this in studio or over the phone, and it's a chance to get to know more about your senior's personality. It helps us build a shooting plan and schedule, and helps you feel comfortable with your choice of Shipman Photography for your senior portraits.

2. No obligation to book, but if you do, the booking fee is $175. This covers holding the date(s) for: location, stadium and studio. My time to conduct those shoots and prepare a proof gallery is also covered. If traveling outside the Tulsa Metro area, mileage may be charged, but we would discuss that beforehand.

3. Photography. Generally we shoot outside in the hour before sunset. I don't clock watch and try to shoot every good idea we have. Once all the shooting has been done, we schedule a gallery review.

4. The gallery review typically takes place in your home, and while it is a sales meeting, it's a very low pressure one. For starters, you will not be asked to pick out your selections that night, because chances are we'll show you over 100 proofs that you'll love and have a hard time choosing between them. We do look at packages and discuss your budget and try to build you a custom package you can fill out with selections at your leisure. Package average is $1200. We can send more specific package and pricing information to you upon request, including information on budget focused mini-sessions.

5. Once you have made your selections, we fully retouch and edit as much or as little as needed and post the full sized digital master files to a downloadable gallery for you. We also set up an online print-ordering system for your selections from an excellent online print vendor at our own wholesale cost with no mark up ($2.40 for an 8×10 for example), and you can order prints this way as needed with no time limits.

6. The images in your order are satisfaction guaranteed! Rarely do we need to do a re-edit or additional work once we post an image in an order gallery, but if we ever do, we always accommodate our client's requests and make sure they love each and every image like the family heirlooms they are.

Contact us today for more info! Senior Pictures for Football Players aren't "all" we do, but they are absolutely a speciality!


(918) 947-9601
And if you are interested in senior posters, banners or booking team picture day event, please check out our sports photography company, Scoreboard Productions.